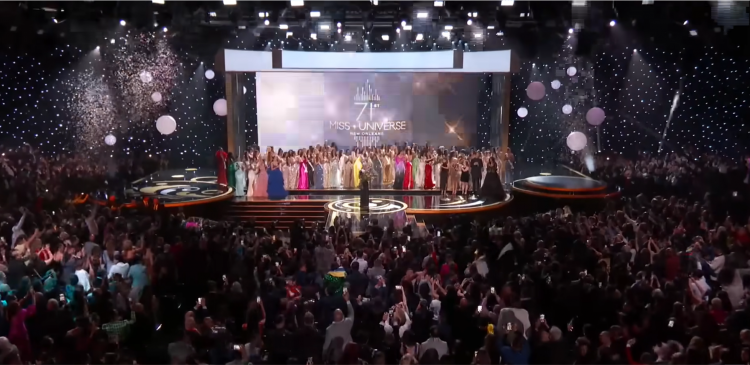 Another Miss Universe competition has just ended tonight. This year's Miss Universe saw the crowning of the USA contestant R'Bonney Gabriel as its 71st titleholder evening of January 14, 2023.
The 2022 installment of the said pageant franchise set new records in its winning country. Before the win, the United States last won in the 2012 pageant. It had been a decade, to say the least. The United States also had the record of having the most wins in all of Miss Universe history, with their recent victory counted as their ninth since 1954.
But who is R'Bonney Gabriel, the new titleholder? That is what we will get to know today as we provide you with a brief biography of our winning woman.
She is the oldest of all Miss Universe winners
If you've seen our previous article, we said that the oldest women to have ever won the said pageant were only 26 on their coronation. Nah, scrap that. It was number 9 on that list. R'Bonney Gabriel is now the oldest Miss Universe winner based on age during her coronation, at age 28.
However, if you would think that maybe there is a possibility of older winners in the future, then we don't have that possibility yet as 28 is the maximum age to compete in Miss Universe. We wouldn't see a 29-year-old winner yet unless the rules were to be changed in the future.
Her family background
During her win in the Miss USA 2022, much of the public knew of Miss Gabriel's feat as the first to ever win the competition coming from Filipino-American descent. Her father immigrated to the state of Washington, and her mother was from Beaumont, Texas (also R'Bonney's home state).
Meanwhile, she was born in another city in the same state – Houston.
Miss Texas USA and Miss USA
R'Bonney Gabriel competed in the 2021 installment of Miss Texas USA, where she represented Harris County. Miss Texas USA is the local pageant in the state of Texas, serving as an "elimination round" in which the state decides who would represent it in the Miss USA pageant. The Miss USA pageant, then, in turn, would decide whom the country of the USA would send to compete in the Miss Universe.
Gabriel won as the 1st runner-up in Miss Texas USA, almost snatching the crown. However, the year after, in the 2022 installment, Gabriel came back and won the title. She then competed in Miss USA, vying for the crown against 50 other titleholders from the other 49 states and the District of Columbia. The rest is history.
Miss Universe 2022 (winner's recap)
During the question-and-answer portion for the top 5 candidates, Gabriel was asked, "Miss Universe recently made an inclusive change allowing mothers and married women to compete this year. What's another change you'd like to see and why?"
Her response was,
"For me, I would like to see an age increase because I am 28 years old. And that is the oldest age to compete. And I think it's a beautiful thing. My favorite quote is 'if not now, then when?' Because as a woman, I believe age does not define us. It's not tomorrow, it's not yesterday — but it's now. The time is now."
When two of the candidates were eliminated, the remaining three contestants from the Dominican Republic, the USA, and Venezuela saw the same question thrown to the three of them. It read, "If you win Miss Universe, how would you work to demonstrate this as an empowering and progressive organization?"
Miss USA took on the idea of leading a transformational change. She answered,
"Well, I would use it to be a transformational leader. As a very passionate designer, I've been sewing for 13 years. I use fashion as a force for good. In my industry, I've been cutting down on pollution through recycled materials when I make my clothing. I choose sewing classes to women that have survived from human trafficking and domestic violence. And I say that because it is so important to invest in others invest in our community, and use your unique talent to make a difference. We all have something special and when we plant those seeds to other people in our life, we transform them and we use that as a vehicle for change."
Tell us what's wrong with this post? How could we improve it? :)
Let us improve this post!