Addison Rae's family has been making waves across the digital landscape lately, sometimes for controversies and at other times for introducing cheerful TikTok trends to the world. Thanks to Rae's ever-skyrocketing fame, both her parents, Sheri Easterling and Monty Lopez, have now become quite famous. This article talks about her dad, Monty Lopez, and his past and highlights what he has been up to.
Born on November 24, 1975, Monty Lopez once used to be a general manager at a real estate agency. Now, we know him not only as Addison Rae's father but also as a famed TikTok personality himself. Lopez has amassed over 5M followers on TikTok alone. He regularly posts fun videos of himself working out and enjoying life. Addison Rae has enjoyed a good relationship with her father and mother despite their complicated marriage. However, the 22-year-old influencer and actress has been maintaining her silence about their recent controversies.
What Happened Between Addison Rae's Parents, Monty Lopez, And Sheri Easterling?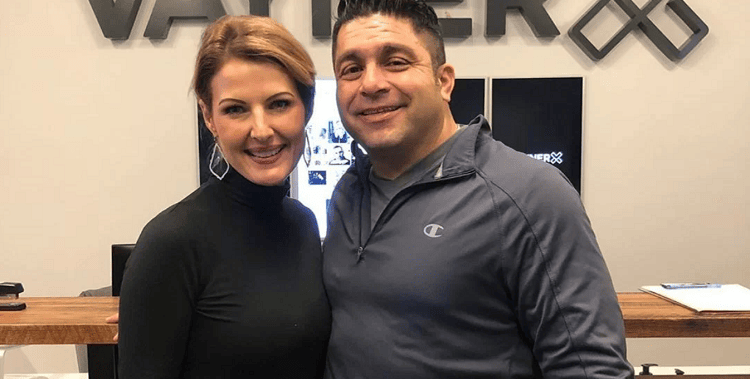 Both parents of Addison Rae have enjoyed their fair share of stardom. However, 2022 has been quite turbulent for the Addison family. Sheri Easterling and Monty Lopez first got married back in 2004. Then they got divorced and remarried in 2017. However, in 2022, Sheri Easterling accused Monty Lopez of infidelity during their relationship with a woman who was practically half her age. Following these revelations, both Addison Rae and Sheri Nicole Easterling unfollowed Monty Lopez on Instagram.
Monty Lopez responded with a diss video on TikTok as a response to his ex-wife's accusations. He also claimed to have been living separately from Sheri Easterling for the last two years (via Page Six). In the process, he dismissed all accusations of cheating made by Easterling. This led to a nasty exchange of comments between the couple. This transpired right under the diss video he posted on TikTok. Soon after this occurrence, Sheri Easterling was seen hanging out and engaging in PDA with Yung Gravy, a rapper known for his amatory aura — at MTV VMAs in August 2022. Shortly after the event, Addison Rae unfollowed her mother, Sheri Nicole Easterling, on Instagram.
Did Monty Lopez and Renee Ash Break Up As Well?
Shortly after the MTV VMAs in August 2022, Monty Lopez and Renee Ash, the 25-year-old Instagram model with whom Sheri Easterling had accused her husband of cheating, started to date openly. Renee Ash had previously broken up with Lopez when Easterling had made the accusations. According to her, she was misled into believing that Monty Lopez wanted to be with her and start a family of their own. However, as the dust settled down, Ash seemed to forgive Monty Lopez, and they continued to date.
Recently, however, Renee Ash took to her Instagram stories to reveal that she and her ex-partner are not dating anymore. She also mentioned the relationship was toxic for her, and she felt emotionally abused. She didn't exactly name Lopez, but since they stopped hanging out, she unfollowed Lopez on Instagram around the same time. It's clear that Renee Ash was referring to a breakup between her with Monty Lopez.
What Does the Future Hold for Monty Lopez and His Family?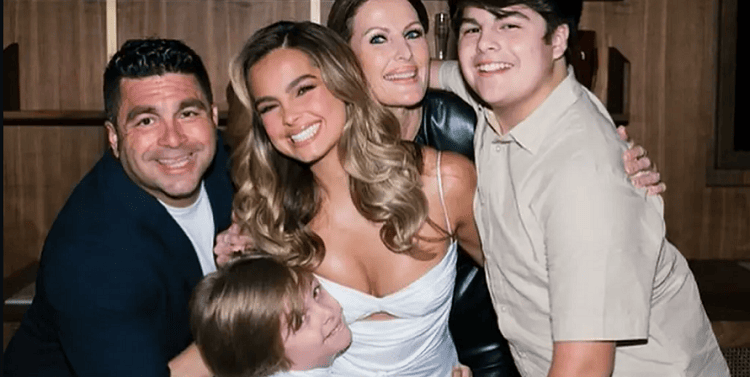 No matter what your history is and how famous you are, divorces are always painful. After a nasty back-and-forth exchange of harsh sentiments between Monty Lopez and Sheri Nicole and his brief relationship with Renee Ash, Lopez was mostly seen posting motivating stuff on Instagram and TikTok. The 48-year-old, TikTok celebrity and father was spotted posting videos of him hanging out with his sons. He also happens to have a real estate company named ML Sales that he has been working on.
Lopez constantly posts his daily life updates on his Twitter account and has retweeted Addison's tweets often after the controversies. However, Addison has yet to reciprocate her father's sentiments publicly. Monty Lopez, after releasing two diss tracks to cope with his emotions, was recently seen traveling around and working on his well-being. Time will tell how things unfold for Addison Rae's family. Given her parents' history of getting back together time and again, it won't be a surprise if they're seen making headlines for getting back together.