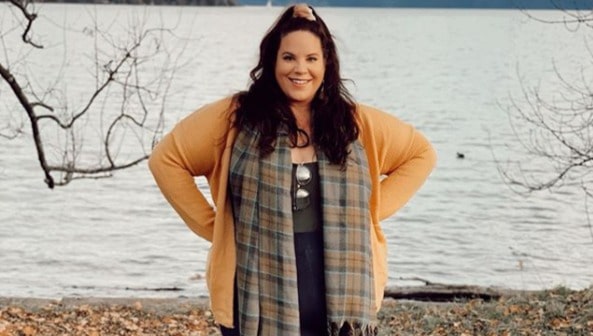 Whitney Way Thore, the reality television star of TLC's "My Big Fat Fabulous Life," has captured the hearts of many with her positive attitude and advocacy for body positivity. As an inspiring figure who challenges body-shaming, Whitney has amassed a huge following of fans. Here are 10 fascinating facts about Whitney Way Thore that you might not know.
1. Celebrating Whitney's Birthday
Born on April 14, 1984, Whitney hails from Greensboro, North Carolina. The daughter of Barbara ("Babs") and Glenn Thore, she also has a brother named Hunter Thore. As of Spring 2019, Whitney is 35 years old.
2. Whitney's Academic Achievements
After graduating from Page High School in 2002, Whitney pursued her passion for theater at Appalachian State University in Boone, North Carolina. She successfully completed her degree and became a college graduate.
3. A Special Program for a Budding Thespian
Whitney's love for theater began in high school when she was accepted into the Governor's School of North Carolina at Merideth College. This Theatre Summer Enrichment Program fueled her passion for the arts and led her to major in theater at college.
4. Whitney's International Experience
Seeking a change of pace after college, Whitney accepted a job in South Korea teaching English to schoolchildren. This experience allowed her to immerse herself in a different culture, shaping her worldview and broadening her horizons.
5. Returning to America as a Media Professional
Upon completing her stint in South Korea, Whitney returned to Greensboro and became an on-air producer for the "Jared & Katie in the Morning" radio show on 107.5KZL.
6. The Video That Launched Her Fame
The radio station Whitney worked for produced a dance video titled "A Fat Girl Dancing," which was uploaded to their YouTube channel on February 27, 2014. The video went viral, promoting a message of body positivity and self-acceptance. This newfound fame led to Whitney's appearance on TLC's "My Big Fat Fabulous Life," which first aired in January 2015.
7. Whitney: Author and Advocate
In May 2016, Whitney released her memoir, "I Do It with the Lights On And 10 More Discoveries on the Road to a Blissfully Shame-Free Life." As a fat-acceptance advocate, her message of hope and self-respect resonates with millions of people who are tired of being shamed for their appearance.
8. A Message That Transcends Body Size
Whitney's message of self-acceptance and body positivity extends beyond weight and body shape issues. Her words inspire anyone who has ever felt discriminated against or different, regardless of the reason. She encourages everyone to embrace diversity and accept themselves for who they are.
9. Educating and Inspiring Others
One of Whitney's goals is to educate everyone who hears her message. She confronts body-shaming trolls with grace and promotes understanding among those who struggle with body-image issues and society as a whole.
10. Whitney's Engagement
After a failed online relationship, Whitney began dating Chase Severino. During a vacation in Paris in October, Chase proposed, and Whitney accepted. She announced their engagement in December, and while no wedding date has been set, Whitney is overjoyed and in love with her fiancé.
Tell us what's wrong with this post? How could we improve it? :)
Let us improve this post!