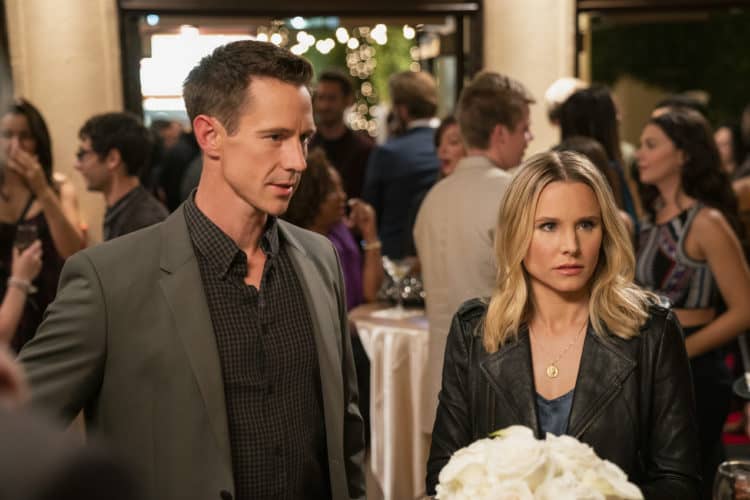 If you were around during the early/mid-2000s, you probably have fond memories of Jason Dohring thanks to his role as Logan Echolls in Veronica Mars. The role served as his first major opportunity and he even reprised the character in the 2014 film. Since the show's original end in 2007, Jason has continued to work and some of his more recent appearances include The Originals and All Rise. 2021 is also shaping up to be a big year for him due to his recent casting in the military drama SEAL Team. Not only is the role great for his career, but it's also the perfect opportunity for his fans to see him doing his thing again. Keep reading for 10 things you didn't know about Jason Dohring.
1. He's An Ohio Native
Jason was born and raised in the Toledo, OH area and he's very proud of his midwestern roots. However, Jason didn't have the typical upbringing people think of when they think of the midwest. His father is millionaire Doug Dohring who founded a market research firm called The Dohring Company in 1986.
2. He Isn't The Only Actor In The Family
Apparently, when the acting bug showed up at the Dohring household it wasn't playing any games. Jason has a set of twin brothers named Robert and Jonathan who were both in the 1993 film SeaQuest 2032. Jason also has a set of twin sisters, Kelsey and Kirsten, who are best known for playing Chrissy Seaver in Growing Pains.
3. He's Not Really Into Social Media
Due to the success that Jason has had in his career, he has also built a pretty large following on social media. Unfortunately for his followers, however, Jason is a fairly private person and he isn't the most active user. In fact, his Instagram account has just 10 posts since 2019.
4. He Loves To Stay Active
Living a healthy lifestyle is something that has always been at the top of Jason's priority list. Staying active is one of the way he stays on top of looking and feeling his best. During an interview with GQ, Jason shared, "I work out every day for 45 minutes to an hour, but moderately. Not super crazy."
5. He's A Husband And A Father
Jason's career isn't the only place where he's devoted a lot of time and attention, he is also a very devoted family man and he loves spending time with his loved ones. He has been married to Lauren Kutner since 2004 and the couple has four children. Like Jason, his wife and children also appear to enjoy their privacy.
6. His Dad Founded Neopets
The Dohring Company isn't the only thing that Jason's father is responsible for creating. His dad is also the founder and former CEO of Neopets. If you grew up during the 2000s, you probably have some very fond memories of spending countless hours online playing with your Neopets.
7. He's A Voice Actor
Jason's live-action work is what he is most famous for, but many people don't realize that he's also a talented voice actor. Since 2010, he has been the voice of Terra in the Kingdom Hearts video game franchise. Jason also narrated the audiobook The Mortal Instruments: City of Heavenly Fire.
8. He's A Scientologist
Scientology has gotten a bit of a bad reputation over the years, but Jason is a very proud member of the church. In an interview with Buddy TV, Jason said, "The misconceptions that occur with people who haven't ever read a book about [Scientology], or don't know what it's about. They're just taking someone else's false opinion of what it is. Just for me, it saved my acting career. I became a professional through Scientology… I understand acting better because Scientology is the study of life."
9. He Likes To Grow His Own Food
Jason loves spending time outdoors and gardening has become one of his favorite ways to experience nature. He has been growing his own food for a little over a decade and he has more than 40 apple trees on his property. As someone who tries to eat organic as often as possible, growing food on his property has truly been a game changer for Jason.
10. He's A Beekeeper
Acting may be how Jason makes his living, but it's not his only interest. Jason also loves bees and several years ago he took a class to become a beekeeper. He told GQ, "I learned how to take care of them, and now we have gallons of honey at home. I'm not that good yet, but I did a couple bee rescues. I put an ad on Craigslist and people have me show up at their houses." Could you imagine asking someone to come rescue bees from your house, and it's Jason Dohring who shows up?
Tell us what's wrong with this post? How could we improve it? :)
Let us improve this post!