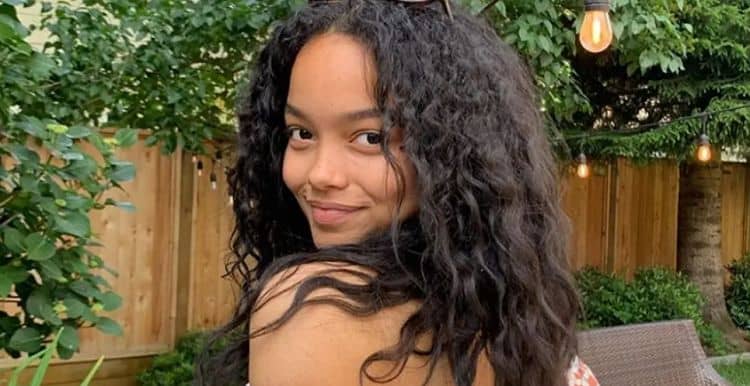 Every actor dreams of the moment when they finally start to reap the benefits of their hard work. That moment is officially here for Whitney Peak, and it's bigger than she could've hoped for. The talented up and comer made her on-screen debut in 2017, and her career has been on the rise ever since. She landed her first big break the same year when she was cast in the movie Molly's Game, and it was obvious that Whitney was the real deal. In 2020, she got her first major TV opportunity with the show Home Before Dark, and that only helped solidify the fact that she is a star in the making. Now, Whitney has another big opportunity on the horizon with her role in the upcoming TV series Gossip Girl. The show will be a reboot of the original, and it's already generating a lot of buzz. Here are 10 things you didn't know about Whitney Peak.
1. She Was Born In Uganda
Whitney was born in Uganda and lived there until she was about nine years old. At that point, she and her family relocated to Canada. While Whitney is very proud of her roots in Uganda, she is thankful that she got the opportunity to experience life in Canada where she feels there is more freedom to become who you want to be.
2. A Fraudulent Commercial Got Her into Acting
The story of how Whitney got into acting might just be one of the most interesting you've ever heard. While talking to Interview Magazine she said, "So, originally I heard a commercial on Disney Channel when I was 13 or 14. It was like, "Do you want to be on Disney Channel?" And I was like, "Yeah, of course." So I got in touch with my mom and we went to that audition and it all turned out to be a scam. But then from there I started doing background acting…"
3. She Was In An Episode Of Legends Of Tomorrow
Whitney may not have very many acting credits at this point in her career, but her resume is a great example of quality over quantity. She has been in quite a few successful productions and she's even gotten to enter the DC Comic Universe. In 2018, she appeared in an episode of DC's Legends of Tomorrow.
4. She's A Model
Whitney is clearly a natural in front of the camera, and that doesn't only tie into her acting. She has also done some modeling and it's been a great way for her to incorporate her love of style with her love of performing. In 2021, she appeared on the cover of the spring issue of Wonderland Magazine.
5. She's a Fan Of The Original Gossip Girl
We aren't sure exactly how old Whitney is, but chances are she was pretty young when the original Gossip Girl debuted in 2002. However, she discovered the series a couple of years ago and quickly became a fan. The fact that she was familiar with the show probably came in handy during her audition process.
6. She's Serious About Skincare
When you make your living by being in front of the camera, it's important to take good care of your skin. This is something that is very important to Whitney. Taking care of her skin is a big part of her self-care routine and she loves simply relaxing and apply products.
7. She Likes To Travel
In addition to having lived in Uganda and Canada, Whitney has also had the opportunity to visit different places across the world. She loves traveling and the experience of trying new things and learning about different cultures. Even though she's already gone to lots of cool destinations, there are still places she'd like to visit in the future.
8. She Feels Pressure About Being In The Gossip Girl Reboot
Even though it's been a decade since Gossip Girl aired its final episode, the series still has a very dedicated fan base. As a result, there's even more pressure to make sure the reboot is good. During her conversation with Interview Magazine, Whitney shares that she does feel some pressure as part of the reboot, but she feels confident the new series will do the original justice.
9. She's A Private Person
Now that Whitney is about to be part of such a big show, there are a lot of people who are curious about her. Unfortunately for those people, there are some things they're just going to have to wonder about. So far, Whitney seems to be the kind of person who likes to keep her private life to herself. She doesn't do many interviews and when she does she likes to keep the focus on her work.
10. She Supports Social Justice
Whitley already understands the importance of using her platform to raise awareness to things that are important to her. Whitney's Instagram activity makes it clear that she is a strong supporter of the Black Lives Matter Movement. She has an entire highlight section dedicated to BLM and she likes to share resources with her followers.