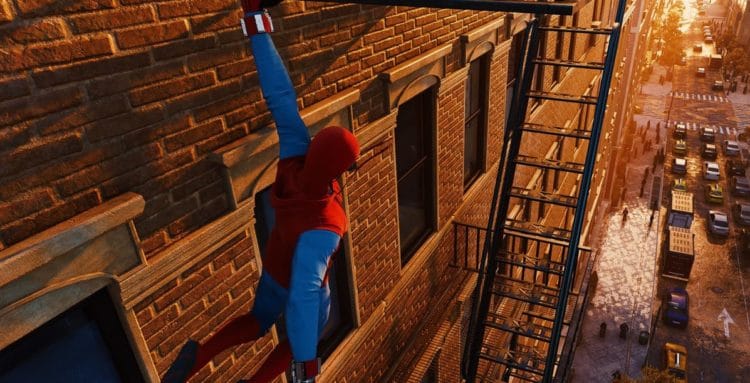 Heroes have died in the comics before, but the thing about the comics is that there's always a way for the heroes to come back, which they usually do. Spider-Man has died a couple of times in the comics, but it would appear that the plan this time is to ditch Peter Parker and let Ben Reilly, the clone of Peter, take over and see if he can do any better with the mantle of Spider-Man than Peter did. In other words, Peter Parker's days might be numbered finally, and without any chance in the coming future to reverse that idea. This is typically how it works in the comics, but this time it almost sounds as if there won't be any return. It's uncertain how one should feel after such a proclamation since Peter Parker has been a mainstay in Marvel comics for decades, and his role as Spider-Man has been one of those that people can't help but think has been one of the reasons why Marvel has managed to stick around for so long. One could point out that he and many heroes should be doddering old men by now thanks to the passage of time, but much like death, the aging effect doesn't usually have much of a hold on the comics.
So far all signs are pointing to this being the real thing though, as in Peter won't come back, and Ben Reilly will be the guy in the suit from now on. Plenty of people are going to scoff at that since the end has come for so many different characters over the years, but this time it would appear that things are going to change. It's hard to even think of a hero going down for the count since the manner in which a lot of them have been brought back has kind of eliminated the whole idea that they can actually die on the page and not be seen in the next year or so at the most. If Ben Reilly is being used as the example of a better Spider-Man though, one has to wonder what that means for the other versions of the wallcrawler, or if it even affects them.
With the variety of changes that have come to Marvel comics over the years, it's fair to be a little bit confused as to what Marvel is thinking of doing now, and if such a thought would have even entered the minds of those in charge were Stan Lee still around. It does feel as though he might agree that it's time to retire some characters, but it's still a hard pill to swallow. Spider-Man has been a favorite of so many fans over the years that it's hard to even think about his death since trying to do so means that a very meaningful individual in the Marvel universe will be gone, and possibly won't be coming back. That sounds a little melodramatic really, but people know the name of Peter Parker quite well, while Ben Reilly is a name known by those that are fans of the comics and are essentially superfans that know a great number of small details that not a lot of other people fully grasp.
It's easy to wonder if this would affect anything when it comes to the movies, or if something is already in play when it comes to Spider-Man's presence in the MCU since as of now everyone is waiting on the next movie and might have no clue what's in store for one of their favorite heroes in the comics. There are heroes that have stayed dead, and many villains that have stayed the same way, but it's kind of a hit and miss type of deal since one always has to wonder if the hero is going to be worth more alive or if it's okay to keep them dead and as a memory. The profits that come from keeping the heroes alive is, likely, one big reason why so many of them have been resurrected or given a halfway convincing storyline as to how they survived one calamity or another. It's a sure bet that a lot of people don't remember, but Spider-Man actually died in the original Infinity Gauntlet series when Thanos created a mate named Terraxia that beat Spider-Man's head in with a rock.
Considering all the stuff that the wallcrawler has been through over the years his death had better be something fantastic since anything that's half-baked and kind of silly just won't cut it. But one can bet that there will be plenty of people thinking that this isn't bound to stick, even if it's being built up to be the actual end. One thing about comic books is that they're a little too easy when it comes to storylines that give the hero an easy way to come back.