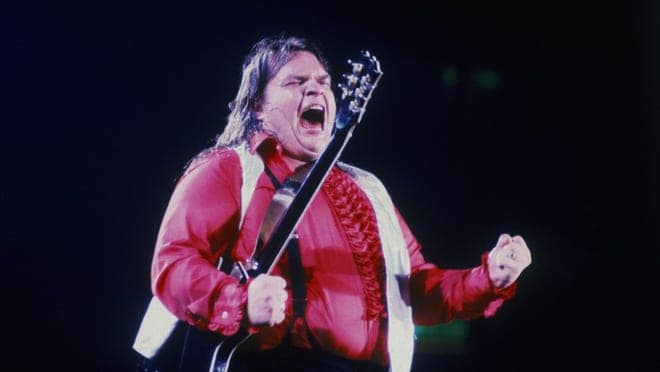 Most know him as Meatloaf, the prolific singer known for his talented musical career, his famous songs, and the fact that he was nothing short of a constant presence in the life of all children who grew up in the 80s because their parents listened to his music as we listen to Taylor Swift. However, he was born with the name Michael (Marvin, but he later legally changed his name to Michael) Lee Aday on September 27, 1947, and died on January 20, 2022. His death came as a shock to his fans, and the world mourns the loss of someone who was not only one of the most talented musicians in modern history, but also as a kind, generous, and friendly person. The world is collectively shocked, and it's been described by those who had the pleasure of knowing Meatloaf personally as a sadder, darker, less vibrant place following the loss of such a great man. His death was unexpected, sad, and will be mourned for years to come, but his life will always be remembered.
His Early Life
When Meatloaf was born, it was in Texas. He's a native of Dallas. He grew up with his mother and his father, and it was his father who gave him his nickname. He was born an only child, but his father thought that he was so red and so chunky at around nine pounds that he looked like a piece of meat. He joked with the hospital staff to call him Meat, and it stuck. His mother was a school teacher, and his father was a police officer. His father did not stay in that line of work his entire life, however. He eventually went on to create his own line of cough medicine that he branded and sold. He and his wife did that under a business name, and she was able to focus on her own singing – she was part of a gospel music quartet, and it was a passion of hers. While it might sound like his life was idyllic with his mother working as a teacher and his father a police officer turned business owner, it was anything but. His father suffered from alcoholism. He was enlisted in the military, but he was discharged for medical reasons following his injuries sustained from a mortar shell during the second world war. The memories, the stress, the loss of his military career, and the injuries he sustained were apparently too much for him, and he turned to alcohol to cope. It is not unheard of, nor is it unusual.
However. Meatloaf and his mother would often find themselves in the midst of one of his father's binges, and she'd have no choice but to load their only child into her car to spend evenings driving around the bars and dives in Dallas looking for him so they could ensure he arrived home safely. Imagine being a child driving around late at night looking for your father with your worried mother knowing that this situation is not a good one. When she could, his mother would leave him with his grandmother so that he did not have to accompany her on those drives. At the tender age of only 16, he was able to meet then-President JFK when his plane arrived at Love Field in Dallas. He was there to meet the president when his plane landed on the fateful day he was assassinated, and he remembers hearing about it on the news in the car later that day – just after meeting the president.
His Career
Throughout his career in school, he played both football and starred in musicals. Because his initials are M.L. thanks to his name, Michael Lee, and he sometimes went by the nickname Meat thanks to his father, his football coach began calling him Meatloaf throughout his high school football career – he was gaining weight, and the nickname stuck. He graduated high school, he enrolled in college, and his mother died of cancer. He was only 19. His father then tried to kill him, and that is when he took the money his mother left him following her death, rented an apartment, and hid without leaving for more than three months. A friend found him, and that's when he convinced him to leave. He left – straight for the airport and on a plane bound for Los Angeles.
He formed a band, he opened for a band that was being led by the famous Van Morrison, and the rest is history. Meatloaf went on to become one of the most famous musicians of his time, and he broke records, won awards, and made the world a different place. Despite the childhood he experienced, he was known as a kind man who had a wonderful personality, who did all he could to help those he loved, and he was a man who was well-liked. He married twice and went on to have one daughter with his first wife, though he did adopt his first wife's daughter from a previous relationship. He was not the kind of parent who liked raising his kids in a place where what you looked like and how you dressed mattered, so he chose to raise his family in a more laidback area of Connecticut. He was a softball coach for his daughters, he took part in many activities around their communities, and his girls grew up well and loved. His biological daughter, Amanda Aday, is an actress. His adopted daughter, Pearl, followed suit and married a musician, which makes Anthrax guitarist Scott Ian the son-in-law of Meatloaf. His death occurred in Tennessee, and his family is in deep mourning.
Tell us what's wrong with this post? How could we improve it? :)
Let us improve this post!