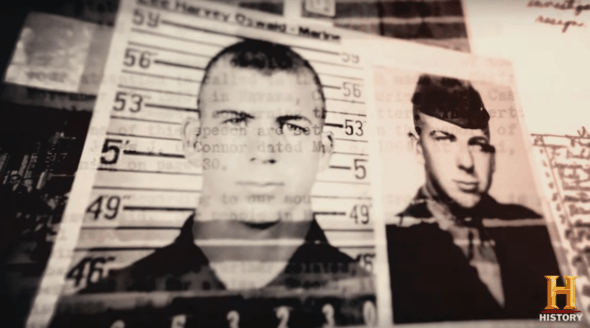 JFK Declassified: Tracking Oswald – is it worth the watch? This is a new series from the History Channel that is currently in just its third episode. The History Channel is commonly known for developing some really good series that can provide an interesting look into some of the most pivotal times in history. Such is the case with this particular series.
The truth is, anyone that really has a vested interest in learning more about John F Kennedy, especially considering his assassination, is going to be interested in following the show. Even many people that are far too young to actually remember that day will probably find themselves interested in the show, simply because of the way it is presented. History buffs will no doubt enjoy it, but the real question is, will someone who is merely a casual observer want to watch the show? In many cases, the answer is a resounding yes.
Shows of this type have to achieve a lot of goals simultaneously. It's easy to keep the interest of someone who already has an interest in a particular topic, but it is another thing entirely to get someone interested who doesn't already have that innate desire to learn more about something. Much of it comes down to the way show is handled as far as presentation is concerned. In this particular instance, it is relatively safe to say that many individuals will be interested in watching the show and learning more. Therefore, even those individuals who have never spent a lot of time studying anything about John F Kennedy's assassination, and even those who aren't typically interested in history, are likely to to tune in. Once they see a single episode, there is every reason to believe that they will want to continue watching.
Is this show really worth watching? Without a doubt, it is worth paying attention to. If for no other reason, it is worth knowing more about the history of the assassination of John F Kennedy and everything that happened immediately thereafter. It might shed some additional light on those events and perhaps even provide a different perspective for individuals that have spent a lot of time studying this particular subject in years past.
At the very least, the show educates the general public about an important moment in American history. It is worth watching for that reason alone. It is vitally important that people learn about the things that have happened throughout history in order to see how events led up to these pivotal moments. If people don't educate themselves, they are doing themselves and everyone around them a disservice. It is through learning about history that human beings can collectively learn to become better individuals and create a better world for everyone to live.
Obviously, this is a show that is a little different than a lot of other television shows that are currently airing. It carries a little more weight than the typical series but it is well worth the time that it takes to watch it.
Tell us what's wrong with this post? How could we improve it? :)
Let us improve this post!