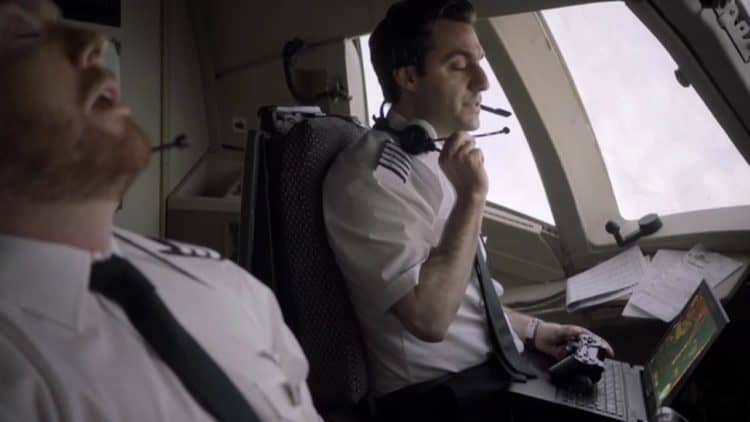 With nearly 15 years of on screen experience under his belt, most people would consider Sargon Yelda to be a seasoned vet. Over the course of his career, he has appeared in shows like C.B. Strike and movies like Spectre. However, despite his immense talent, Sargon hasn't always gotten the recognition he deserves. That may change soon, though. His latest series, Dead Pixels, was just picked up by The CW for syndication in the United States which offers the chance for his work to be seen by an even wider audience. Although there's never a guarantee, hopefully this will help him get more opportunities down the line. Keep reading for 10 things you didn't know about Sargon Yelda.
1. He's Had Radio Roles
Many actors tend to get stuck in one lane for the duration of their career, but that isn't really the case for Sargon. He is as well-rounded as they come. In addition to his more traditional acting roles, he also has experience with voice acting on the radio. According to his resume, he has appeared in radio shows like The Afghan & the Penguin.
2. He's Not On Social Media
Sargon has built an impressive fan base over the years and there are lots of people who have hashtagged his name on social media. Unfortunately, they won't have any luck if they're hoping to follow him. Sargon doesn't appear to have an account on any social media platform.
3. He Has Theater Experience
Even though he has been in the industry for decades, Sargon doesn't have a lot of on screen acting credits to his name. This can cause people who aren't familiar with his work to think he is inexperienced. That isn't the case at all. Most of his work has been in theater where he has built a very solid reputation.
4. He's A Private Person
Celebrity culture has always been known for being somewhat voyeristic. Some people become obsessed with their favorite celebrities and do whatever they can to pry into their private lives. On the other hand, there are many celebrities who are prone to oversharing the most intimate details of their lives. Sargon Yelda seems to be determined to avoid it all. He is a very private person and hasn't really revealed any information about his personal life.
5. He's Good Friends With Laurence Spellman
When you've been in the industry as long as Sargon has, you're sure to make a few friends a long the way. Sargon and fellow actor, Laurence Spellman have been good friends and colleagues for many years. Spellman has appeared in several successful TV shows including Game of Thrones.
6. His Friendship With Spellman Helped Him Get The Opportunity To Be In Two Strangers Who Meet Five Times
It turns out that Sargon's friendship with Spellman would lead to an opportunity for a role in the 2017 short film, Two Strangers Who Meet Five Times. According to the director, Marcus Markou, explained that Sargon came into consideration for casting after he was suggested by Laurence. Markou said, "In the meeting with Laurence, he mentioned his friend Sargon Yelda. They had been at primary school together and then lost touch until they were reunited at the National Theatre in an Ibsen production (which I had coincidentally seen). I loved that their own lives mirrored in some way the story. And Sargon's theatre credits were outstanding – with many examples of great theatre directors hiring Sargon on a repeated basis."
7. He's From Iran
Sargon is a British actor and that appears to be where he has spent most of his life. However, an article from The Times of Israel mentions that he is originally from Iran. Sadly, we weren't able to track down any additional information about Sargon's upbringing.
8. He Spent A Lot Of Time On The Set Of Dead Pixels
Usman, Sargon's character in Dead Pixels, spends a lot of time communicating with the rest of the characters through a headset while playing the fictional game Kingdom Scrolls. However, just because he doesn't spend a lot of time on screen doesn't mean that he didn't spend a lot of time on set. His co-star, Alexa Davies, says that Sargon spent as much time on set as everyone else.
9. His Name Has A Deep Meaning
Technically every name has a meaning, but most of us weren't named based on what the name actually means. Based on the meaning of Sargon's name, there's a good chance the origin of the name played a big role in why his parents picked it. According to NameBerry.com, the name Sargon means "true king".
10. He Doesn't Do Many Interviews
Not answering interview questions about your personal life is one thing, but it Sargon doesn't seem to do any interviews at all. We actually weren't able to find any interviews featuring him. While this strategy may be a little unconventional, it doesn't look like it's hurt his career.