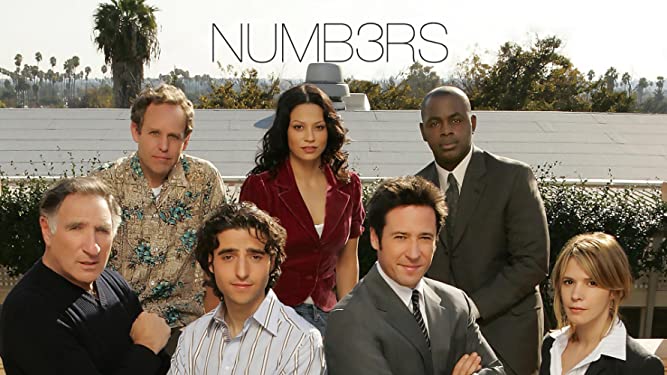 Numbers (also stylized as Numb3rs) is a popular television show that premiered in 2005. The show follows the personal and professional lives of a team of FBI agents who specialize in solving crimes using mathematical analysis. In each episode, the team tackles a new case, using their skills in math and statistics to identify patterns and uncover clues. While the cases are often complex and challenging, the team always manages to find a way to crack the case. Thanks to its interesting premise and talented cast, Numbers became one of the most popular shows on television. However, in 2010, Numbers was canceled after six seasons. There are a number of possible explanations for this decision. One reason may have been declining ratings. Although the show had a dedicated fanbase, its viewership was steadily declining throughout its run. Another possibility is that the show was simply too expensive to produce. By the end of its run, Numbers was one of the most costly shows on television. Finally, it is also possible that the show's creators simply wanted to end it on a high note. After six seasons, they may have felt that they had told the story they wanted to tell and that it was time to move on to new projects. Whatever the reasons for its cancellation, Numbers remains an ambitious and stylish show that is fondly remembered by many fans. Despite the failure of the show to remain on the airwaves, the show's cast members had been able to pursue fruitful careers even after the show's demise. If you want to learn more about what the cast of Numbers had been up to since the show's cancellation, look no further. Here's an update on what the cast members of Numbers had been since the show went off the air.
Rob Morrow
Rob Morrow led the stars of the canceled TV series Numbers, portraying the character of Don Eppes, the lead FBI agent at the Los Angeles Violent Crimes Squad. After the show Numbers ended, Rob Morrow moved on to several other projects. One of his most notable recent roles was in the film Atlas Shrugged: Part III. He has also appeared in a number of TV shows, including Designated Survivor and The People v. O.J. Simpson: American Crime Story. In addition to acting, Morrow has directed several episodes of television, including two episodes of the popular show Games People Play. These days, it seems that Rob Morrow is keeping busy with a variety of different projects. Whether he is appearing on stage or screen, directing or acting, it is clear that he is still passionate about his craft.
David Krumholtz
David Krumholtz portrayed Professor Charlie Eppes, Don's younger brother, who taught math at CalSci and consulted for the FBI and the NSA. After the show ended in 2010, Krumholtz took some time off to spend with his family. He also starred in several movies, including Sausage Party and This Is the End. In recent years, Krumholtz has been focusing on his career as a voice actor. He has lent his voice to characters on All Hail King Julien and Star vs the Forces of Evil. Krumholtz has also appeared in episodes of Blue's Clues & You! and Super Pumped. In an interview with AV Club, Krumholtz expressed a few honest insights about appearing in Numbers, admitting that he felt disillusioned when he was still working on the show: "First of all, it was wonderful to have a home. Consistent work when you're a journeyman actor, when you're a character actor, is really hard to come by. When you can get it, you have to cherish every moment of it—cherish the crew, cherish the cast, cherish the stage, cherish everything. Because when it's over, it's really hard to get back. I think ever since Numbers ended, I've been trying to find a way to get back in a situation like that. It was lovely to drive in traffic with other people going to their jobs every day. It made me feel like a real person instead of a guy who shows up for two days on a movie, does some funny stuff, and then doesn't see anybody until the premiere. Halfway through Numbers, I got really jaded, and I had these unrealistic expectations about what Numbers could be. I thought it should be Emmy-nominated. Mind you, I was in my mid-20s, so I was kind of shortsighted and silly. And what happened was that none of that really happened. Numbers flew under the radar, and so around the fourth season, I got really jaded and I wanted to quit. Right at that time was the writers' strike, and it shut down our show for a few episodes. I ended up sitting at home a lot, waiting for the writers' strike to end."
Judd Hirsch
Veteran actor Judd Hirsch played Don and Charlie's father, Alan, in the canceled TV series Numbers. After starring in the hit show, Judd Hirsch has kept himself busy with a variety of projects. He starred as Abraham Morgan in Forever, Arthur Przybyszewski in Superior Donuts, and most recently, he appeared in the critically acclaimed film Uncut Gems. With such a diverse range of credits to his name, it is clear that Judd Hirsch is an exceptionally talented actor who continues to challenge himself with new roles, even after his role in Numbers.
Alimi Ballard
Alimi Ballard played David Sinclair, Don's second-in-command, in the TV series Numbers. Ballard is an actor who has starred in a number of popular TV shows. After appearing in the hit show Numbers, he went on to play Reginald Lennox III in The Catch, Marcel Dumas in Queen of the South, and guest-starred in Doom Patrol, The Resident, and All Rise.
Peter MacNicol
Peter MacNicol played Larry Fleinhardt, a physicist and an FBI consultant, in the hit series Numbers. Since appearing on the show, MacNicol has kept busy with a variety of film and television roles. In 2010, he had a recurring role on the show 24. In 2016, MacNicol had a guest-starring role on the show Veep, and he also starred in CSI: Cyber. Most recently, MacNicol has been appearing on the show All Rise, where he plays the character Judge Campbell. With such a wide range of roles, it's clear that Peter MacNicol is still very much in demand as an actor.
Navi Rawat
Navi Rawat played Amita Ramanujan, another mathematician, in the canceled TV series Numbers. She has also appeared in Lauren, The Collection, Grey's Anatomy, Justified, and most recently, Magnum P.I. Navi was born in Malibu, California, and is of Indian descent. She began her acting career in 2001, with a guest appearance on the TV series Odyssey 5. Since then, she has appeared in numerous film and television roles. In 2003, she had a recurring role on the popular TV series The O.C.