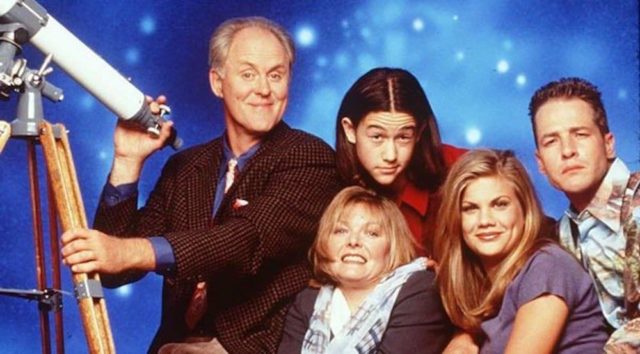 3rd Rock from the Sun was an extremely popular sitcom that aired from 1996-2001. It also had some of the most talented cast members that you could ever have the pleasure of watching. It's relatively rare that you find this much talent on one show. It has only happened a few times in the past, and when that kind of talent comes together, the resulting television show is usually one for the ages.
The show starred a number of notable individuals, including John Lithgow and Jane Curtin. The show also starred Joseph Gordon-Levitt, Kristen Johnston and French Stewart. If you loved watching this show and you've wondered what the cast is up to these days, read on.
1. John Lithgow
Lithgow has never had any trouble getting acting roles, to say the least. He's one of the most prolific actors in the business and he doesn't show any sign of slowing down. In fact, he's been involved in a variety of different projects in just the last two years. Last year, he worked on two separate television series, The Crown and Trial & Error. He also worked the two movies, Daddy's Home 2 and Pitch Perfect 3. This year, he finished two more movies, neither of which has been released yet. They are Late Night and a remake of Pet Sematary.
2. Jane Curtin
She has always been involved in comedy, dating back to her days as a regular cast member on Saturday Night Live in the 1970s. After her role on 3rd Rock ended, she found plenty of work on other projects. Over the years, she has guest-starred on notable television shows such as The Good Wife and Unforgettable. More recently, she had a guest role on another television series, Broad City, as well as a recurring role in The Librarians. She's also recently completed a TV movie entitled Thin Ice and two motion pictures, Can You Ever Forgive Me and Ode to Joy.
3. Joseph Gordon-Levitt
In the years since the series finale of 3rd Rock, Gordon-Levitt has been ,busy with roles in movies such as Looper and Inception, not to mention a short but memorable role in Halloween: H2O. It's only fair to mention that his role on Halloween occurred at the same time he was shooting 3rd Rock, but it was worth including anyway. Recently, he's worked on a movie called 7500 that's in post-production. He also has two upcoming projects, Wingmen and K Troop.
4. Kristen Johnston
She's also been busy, just like all of the other actors. She appeared on the TV series The Mayor in a guest starring role and had a recurring role on another series, Daytime Divas. More recently, she was a guest star on the popular television series Mom, playing a prisoner who has some history with one of the show's lead characters. She's also been involved in a couple of movies, the latest of which is entitled Swiped. It hasn't even been released yet, so she is clearly staying busy.
5. French Stewart
If you think you recognize him in other projects, it's probably because you've seen him as a recurring guest star in The Middle or as Chef Rudy in the TV series Mom. he's also been working on a few movies, three of which are currently in post production and one that has just recently been announced.