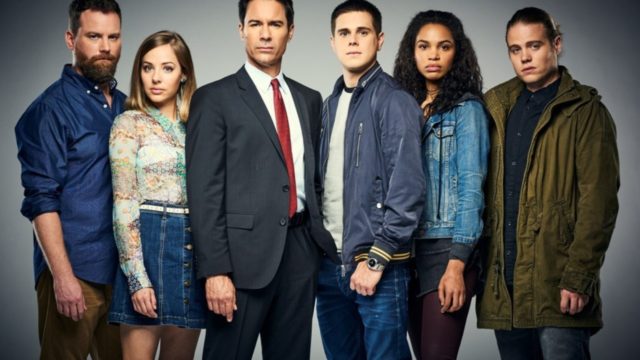 While there have always been shows about time travel, there are few shows that have really managed to grab the attention of audiences and keep them for more than a season or possibly two. With that in mind, the successes of Netflix's "Travelers" has a lot of people reeling. If you have not checked out this show for yourself, here are a few reasons to pick up that remote and give it a shot.
1. Not Bogged Down With An Abundance of Science
One thing that you will almost instantly notice about this show is that they rarely take the time to explain to you how anything works or how some sci-fi gadget that mysteriously saved the day managed to make its way with the team at all. While this might seem like an annoyance, if the show stopped every episode to explain how little insignificant things worked, a lot of time would be wasted, and it would pull from the flow of the plot.
2. Fast Paced and Steady
And this is a plot that you don't want to have to pull away from. As complex as time travel is, this is a show that does not often takes its foot off the gas to let the audience catch up. This is what has given it its binge-worthy acclamations from those that have watched it already and managed to sweep through the first two seasons of the show in a matter of a couple of nights.
3. Concept Is Unique
Time travel might not be a new and pioneering staple of a plot, but the concept behind how the travelers come back to the 21st century and infiltrate the bodies of hosts in order to modify the future. Each episode, the primary team is given a new mission to help change some course of action that would impact the future in a drastically bad way. Along with the missions that are undertaken to change the future, these travelers have to also successfully blend into the roles of the daily lives of the hosts they have taken over to accomplish their goals without arousing suspicions.
4. Blends Familiar Concepts In A New Way
Time traveling has been done in everything from the hit show "Quantum Leap" to the blockbuster Back To The Future franchise. Inspired by the elements that worked from these hit programs, "Travelers" has taken these same familiar elements and used them to fuel the technology (and yes even gloss over some evident scientific plot holes) to make the audience comfortable with the scenario they are watching.
5. Eric McCormack
If you need star power to give you a reason to watch a show, look to none other than Eric McCormack. While he might be best known for his role on "Will and Grace" this accomplished actor was very well fit for the role he was given in this series. His notoriety in front of audiences gave instant credibility to the production, while showing you that he is far more than Grace's friend Will.