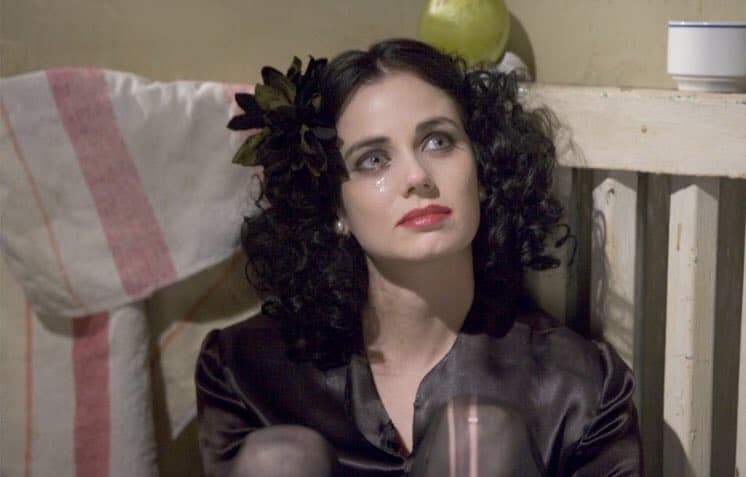 The fact that Mia Kirshner turned 46 in 2021 is mind-boggling. She's one of the most famous actresses of the 90s and early 2000s, which makes it impossible for the world to believe she's closer to 50 than 40 at this point. She still looks as gorgeous as ever, she's still working regularly, and she's still doing what she loves. While it can be said she's not working nearly as often now as she did in the 90s and 2000s, she's still working regularly. She's a little more particular about the roles she takes, she's spending a little more time enjoying her life, and she's spending a lot more time focused on things that are important to her. If you've been wondering what she's been up to, we have it all right here.
Kirschner's Early Life
Actress Mia Kirshner was born on January 25, 1976, in Toronto. Many of her fans forget she's Canadian since it feels like she's been in the states for so much of her life. She grew up with a teacher for a mother and a journalist for a father. Her grandparents survived the Holocaust, and she is Jewish. Her own father was born in Germany in 1946 at a 'displaced persons' camp. When his family left for Israel is when he met the woman who would become his wife and the mother of his child. She grew up in a middle-class household with her parents, attended school, and she went to college. She started her college career at Forest Hill's Collegiate Institute, but she didn't graduate there. She obtained her degree from the Jarvis Collegiate Institute. She then went on to McGill University, which is in Montreal, so she could study Russian Lit. She was only 14 when she began her acting career taking a small part in a television show called, "War of the Worlds," playing a child called Jo. It would be four more years before she would land a role in "Love and Human Remains," for which she played a dominatrix – and had to talk her own father into signing a waiver for his underage daughter to be nude in the film.
Kirshner's Later Life
Her career went crazy after she was cast in the 1994 movie, "Exotica," and she worked nonstop afterward. She took part in movies such as "Not Another Teen Movie," and "The Black Dahlia," and she was forever famous for that 2006 role. She continued to work after that role, but her acting career did slow down a bit after the 2006 release. She averaged a movie a year, sometimes more, before that, but she took some downtime after that. Her next movie was released in 2008. Then 2010. Then she took a few more roles in 2011, 2012, 2013, and again in 2016 after a three-year movie hiatus. The same can be said for her television career. She was a main recurring character on "24" for four years between 2001 and 2005, but she didn't take on another long-term television role until 2013 when she played Kenya in "Defiance," through the end of 2014. She did make guest appearances on some excellent shows, though. She is credited for appearing on "CSI: NY," and "The Vampire Diaries," and even "Bloodline," to keep herself busy.
Kirshner's Personal Life
Mia Kirshner is not a woman who likes to discuss her personal life with the world. Despite being famous for more than 30 years and from the time she was a teenager, she's never been one to seek out the press or discuss her personal life with anyone without prompt. Even when prompted, she often skirts answering everything and keeps her few answers as vague as possible. She never married, and she doesn't have any children. The only major relationship we even know about happened in 2014 and lasted into 2015. She dated Sam Shepard, another actor, at the time. Even then, they did their very best to keep their relationship as private as possible when they could. In 2011, she took on a role that was new to her. She was named the face of the Monica Rich Kosann jewelry collection. It's a huge deal when a designer hires you to serve as the face of their collection seeing as how that the face of a collection is the person associated with the brand and everything that it represents. She took on the role with pleasure, and she did well. Kirshner might not be all over the place all the time anymore, but she is still very famous and working regularly. You can see her now in the 2021 movie "Crisis," as the character Susan Reimann.