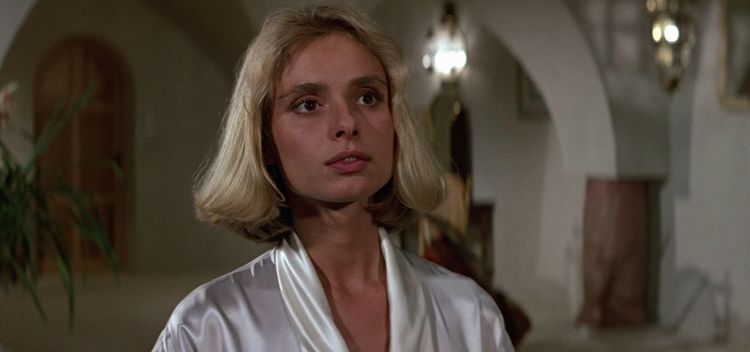 It's interesting to note the different reactions of different people to the roles they take on and how each person talks of said role when it's all said and done. Take the idea of being a Bond girl from the James Bond franchise just for example, since Maryam d'Abo was given that opportunity decades ago, but has since stated that she probably wouldn't have taken the role at this point after learning what's she's learned about the business, and likely what she learned about James Bond. Saying that he's just a fictional character is all well and good for those that don't have to act in the movies, but for those women that have been the famed spy's love interest or have been involved with him in some other way it feels fair to state that he hasn't always been the most decent character in pop culture. But the fact is that Bond is popular and has been popular and has even helped to elevate a couple of careers in the history of the franchise. A few of those women that have been used throughout the years to make the movies look a little more impressive have expressed very different opinions on the franchise and why they would or wouldn't return if they had the chance.
Maryam has had a decent career following her time as a Bond girl, and she did have a successful career before her time spent in the franchise as well. She even helped to write a book on Bond girls at one point, which was no doubt a way for her to get her feelings out and make them known to others apart from whatever she might have said during interviews over the years. The point is that whatever she felt about being Bond girl, many others likely felt something as well and were either approving of the part or wouldn't do it again unless they were paid an exorbitant amount. Over the years it's been debated just how great James Bond really is, and after several parodies and arguments concerning his character and how he behaves around various people, the issue is kind of a moot point since Bond is a character that was created in a different time, and things have changed more than a little as the years have continued to roll on. The same type of toxic masculinity that many people have commented on when it comes to the character has undergone a great deal of scrutiny as well as transformation no matter how much people want to say differently. In fact, the idea that people are championing the idea of creating a female Bond character that will take the lead is proof that things are changing since the idea hasn't been shot completely out of the water yet.
For those such as Maryam though, being a part of the franchise brought with it a positive that might have been overshadowed by a negative depending on how they felt about their role. It might have actually been one of her more popular characters though since looking at her career it's definitely obvious that she's starred in several movies and on several shows that one might have to search for in order to find. This isn't to say that she's not popular or hasn't done much, it's simply pointing out that her time in the Bond franchise is a definite highlight of her career that has stood out more than anything else and is worth taking note of since it's definitely been something that people would be wise to notice. While it doesn't define her entirely, this time spent in the franchise, however short, is something that has helped to immortalize her name in a big way, as have the many other appearances she's made. At the age of 60, it would appear that she's still active in the business, even following a brain hemorrhage that occurred in 2007. She managed to recover from this and even expressed interest in meeting others who had gone through the experience, whereupon she made a documentary of the incident in order to heighten awareness. While she has remained active, it's fair to say that she might be at the age where she might be thinking of slowing down to possibly take some time to herself and simply enjoy life.
This can be said about a lot of celebrities at this time since a lot of those that some of us grew up with are getting old or have been old for a while and are getting older. In the current pandemic, it's not certain just who we'll continue to see, or how long they'll remain in the business. But in the case of several, it's fair to say that they'll be remembered whether they come back or not.