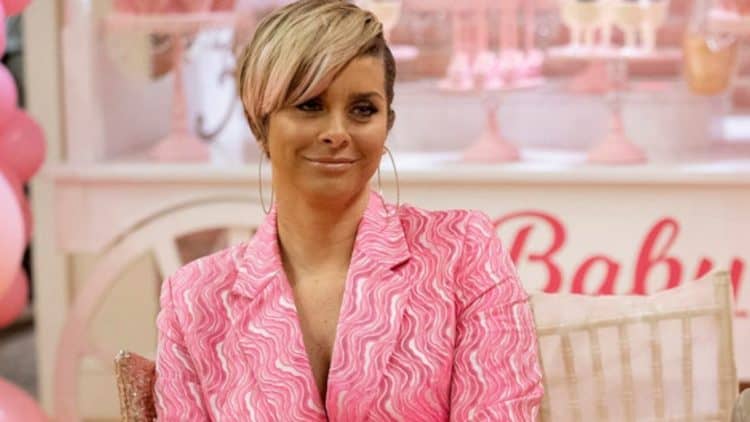 Robyn Dixon has been a cast member on the The Real Housewives of Potomac since the franchise aired its first episode in 2016. Over the years, viewers have watched Robyn go through lots of ups and downs both personally and professionally. No matter what she goes through, however, Robyn always finds a way to come out on top. Now that she is a legitimate realty TV star, things have been looking up for her. In the show's most recent season, Robyn seems to be keeping it pretty low key, but as with every other RHOP cast member, drama is never too far away in the distance. Continue reading for 10 things you didn't know about Robyn Dixon.
1. She Doesn't Always Agree With Cast Mate Gizelle Bryant
From season one, it was clear that Gizelle and Robyn had a close friendship, however, it was also clear that they have very different personalities. Gizelle quickly got a reputation for being somewhat of a bully, and many viewers felt like Robyn just went along with everything Gizelle said and did. But for anyone out there who was wondering, Robyn does have a mind of her own and she doesn't agree with everything Gizelle does. During an interview with Andy Cohen, Robyn shared that she felt Gizelle was being extra by bringing security to a meeting with Monique Samuels after Monique had previously gotten physical with another cast member.
2. She Has Some Acting Experience
Many viewers will be surprised to know that RHOP isn't Robyn's first time being in front of the cameras. According to IMDB, she has some minor acting experience. She was an extra in the 2013 film Wolf Creek 2. She also appeared in a 2017 film called Never Fall in Love.
3. She's A University Of Maryland Alum
Robyn was born and raised in Maryland and decided to stay in her home stage for college. She attended the University of Maryland where she earned a bachelor's degree in business marketing. Robyn met her ex-husband, Juan Dixon, at the university and her cast mate, Ashley Darby, went there as well.
4. Her Dad Is A Musician
Robyn's parents have made regular appearances on RHOP since the first season, and they have always been very supportive of their daughter. Since they have gotten a good amount of camera time, lots of people have been wanting to know more about them. Robyn's father, Guy Bragg, was a successful dentist in the Maryland area for many years. He is also a performing musician who has released music. Her mother, Gigi, is a business owner and has worked as a professor.
5. She Has Several Businesses
Anyone who has watched the show since season one probably knows the story of how one of Robyn and Juan's friends scammed them out of millions of dollars. In the years since, she has worked hard to make sure she never finds herself in that position again and she has started multiple businesses as a result. People are probably familiar with the house flipping she does, but she also started an apparel line called Embellished.
6. She Is Grateful For The Show
Lots of reality TV stars have complicated relationships with the shows they're on. After all, reality TV can hurt a person's reputation as much as it can help it. Robyn, however, has positive feelings when it comes to RHOP. When discussing how she feels about the show Robyn said, "It always feels surreal to me, as well as a blessing."
7. She's Still Friends With Charisse Jordan
Charisse Jordan was one of the original cast members of RHOP, but she departed as a full time cast member after season two. Although she's made some appearances on the show since then, it's obvious that there is some tension between her and some of the other ladies. Things between Charisse and Robyn seem to be just fine, though. In July 2016, Robyn wished Charisse a happy birthday on Instagram and referred to her as a friend.
8. She Has Made Her Political Stance Clear
Politics aren't something that really ever come up on the RHOP, and realistically they have enough drama and bickering of their own without having to complicate things with politics. Outside of the show, however, Robyn has been very clear about where she stands politically, and it is not with president Trump.
9. She's A Brand Ambassador
Since becoming a reality TV star, Robyn has also becoming a social media influencer. As of right now, she has 405,000 followers on Instagram. Having such a big (and engaged) following has given Robyn the chance to partner with brands to promote their products. She is currently a brand ambassador for Teami Blends and Fit Track.
10. She's Engaged
Robyn's relationship with her ex-husband, Juan Dixon, has been at the center of her storyline since she started the show. After the couple divorced in 2012, they continued to live under the same roof and raise their children together. Although it's always been clear that Robyn wanted to give things another go, Juan's stance wasn't always as clear. Now, it looks like the two are finally on the same page and they are happily engaged.
Tell us what's wrong with this post? How could we improve it? :)
Let us improve this post!