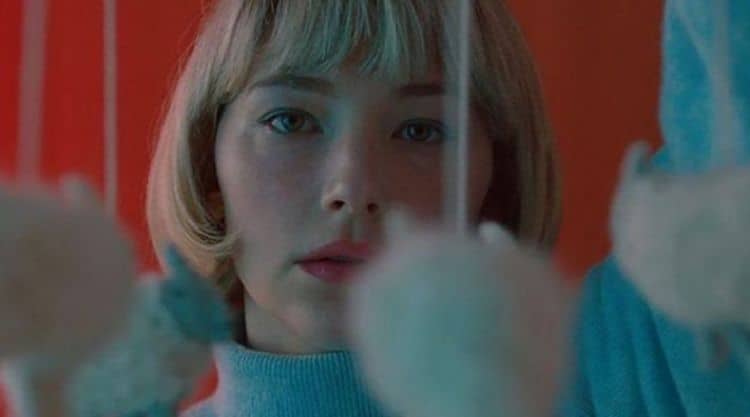 Haley Bennett is an actress and singer who was born in Florida on January 7, 1988. She began her professional acting career in 2007 when she made her film debut in 'Music and Lyrics' playing the role of Cora Corman. She starred alongside Hugh Grant and Drew Barrymore in this movie. Other films for which she is well-known include 'The Girl on the Train', 'College', 'Kaboom', 'The Hole', 'The Equalizer', 'The Haunting of Molly Hartley', 'Hardcore Henry', and 'The Magnificent Seven'. Despite having roles in so many hit movies, there are many things you probably do not know about this actress. Here are five things you might not know about Haley Bennett.
1. She Describes Her Road to Fame as a Difficult Journey
While some actresses find fame as soon as they begin their acting career, Haley Bennett has described her road to success as a long and difficult journey. Even after the initial success of 'Music and Lyrics', she struggled to find the same level of success again in her later ventures. She has said that this is not something that worried her as everyone has a different experience of their time in the limelight.
2. She is in 'The Red Sea Diving Resort'
Bennett's next project is the upcoming film 'Red Sea Diving Resort'. This is a biographic drama film written and directed by Gideon Raff. Haley Bennett will play the role of Rachel Reiter and others starring in the film include Chris Evans, Michael K. Williams, Michiel Huisman, Alessandro Nivola, Greg Kinnear, and Ben Kingsley. The film is about a group of agents who are working to rescue Jewish people who are residents of Israel from Sudan to Israel. It is set in 1981 and filmed in South Africa and Namibia. This movie is in post-production and is set for release later in 2018.
3. She Sung Many Tracks in 'Music and Lyrics'
Starring in 'Music and Lyrics' was an opportunity for Haley Bennett to showcase her musical talents as she sung many of the tracks in this film. She was the lead singer on the tracks 'Way Back into Love' and 'Buddha's Delight'. She also sang fragments of many other tracks in the film, including 'Slam' and 'Entering Bootytown'.
4. She Was Originally Cast in 'Song to Song'
Haley Bennett was one of the original members of the cast for the 2017 experimental romantic drama 'Song to Song'. This film was written and directed by Terrence Malick. It starred an ensemble cast, including Michael Fassbender, Ryan Gosling, Natalie Portman, and Rooney Mara. Unfortunately for Bennett, her scenes were cut from the movie. Christian Bale is another star who was originally cast in the film but is not in the final cut.
5. She Almost Released an Album
As a talented singer, Haley Bennett tried to launch a music career and almost made it happen. Following her success in 'Music and Lyrics', she was signed with 550 Music/ NuSound Records in 2007. She then began to work on her debut album although this was never released. However, she did perform a live concert in June 2008 at The Mint.
Tell us what's wrong with this post? How could we improve it? :)
Let us improve this post!