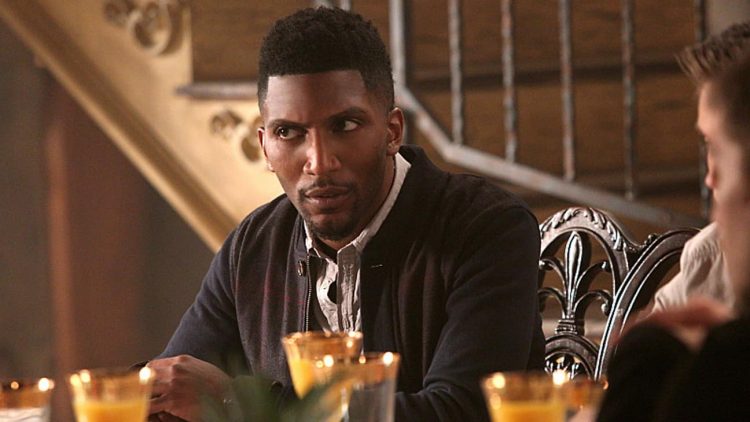 Yusuf Gatewood is an actor who leaves a lasting impression with his captivating performances, even in minor roles. Best known for his portrayal of the powerful New Orleans witch Vincent Griffith in The Originals, Gatewood is set to appear in the upcoming season of Umbrella Academy. Here are 10 intriguing facts about this enigmatic actor that you may not know.
1. Family Ties Keep Him Grounded
Working in the entertainment industry can often lead to losing touch with loved ones, but Yusuf's close relationship with his family has kept him grounded throughout his career. In 2018, he even took a trip to Africa with his mother.
2. A Master of Privacy
In today's world, it's easy to find out almost everything about our favorite celebrities with a quick Google search. However, Yusuf Gatewood has managed to keep most details of his personal life away from the media and rarely gives interviews.
3. North Carolina Roots
Born and raised in the Durham area of North Carolina, Yusuf has deep family ties in the region. He attended the private Durham Academy and eventually graduated from there. It's unclear whether he still resides in North Carolina today.
4. Avid Reader
Despite his busy schedule, especially with his work on season 2 of The Umbrella Academy, Yusuf still finds time to indulge in his love for reading and enjoys unwinding with a good book.
5. Appreciative of His Fans
Although he prefers to keep his personal life private, Yusuf doesn't shy away from showing appreciation for his fans' support. He loves meeting and connecting with them, grateful for the encouragement they've given him over the years.
6. Dentist Father
Yusuf's father, Dr. Joseph Donnell Gatewood, was a dentist who practiced in the Hillsborough, NC area for 30 years. According to his obituary, "He had a special affinity for the dental care of the underprivileged, especially children." Sadly, he passed away in 2009 at the age of 62.
7. Social Media Hiatus
Although Yusuf has Instagram and Twitter accounts, he seems to be taking a break from all social media platforms. He used to post frequently on both accounts but hasn't updated either of them this year. It's likely he'll return to promote The Umbrella Academy before season 2's release.
8. Fan of Laverne & Shirley
In a tweet from late 2018, Yusuf revealed that he was a fan of the classic sitcom, Laverne & Shirley. The show, which aired for eight seasons, was a spin-off of Happy Days and became a hit in its own right, often ranking as the most-watched sitcom in the United States.
9. Admirer of Fellow Actors
Yusuf is not only a talented actor himself but also appreciates the work of other skilled actors. When he was active on Twitter, most of his tweets were dedicated to praising other actors for their outstanding work and achievements.
10. Hopes for a Legacies Appearance
When The Originals was canceled in 2018, fans were disappointed to see many storylines come to an end. However, excitement grew with the announcement of a spin-off show, Legacies, which follows the life of Hope Mikealson, a teenage girl born to a vampire/witch and a werewolf. Many of Yusuf Gatewood's fans hoped that his storyline would continue into Legacies, but that hasn't happened yet. Nonetheless, there's still hope that he could make an appearance on the show in the future.