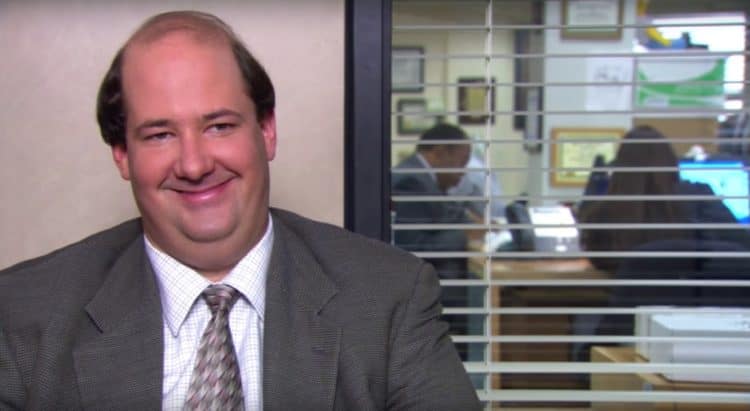 Every time a show ends, especially one like The Office, it's fun to think about what happens to the actors as they move on since depending on how popular they already are one has to think that they might have something else to move on to or nothing at all. Brian Baumgartner, also known as Kevin on the show, has actually been pretty busy throughout the length of time since The Office went off the air. In fact he's still pretty busy at this time as he has a project that's going to be released in 2020, so it's safe to say that his career has been doing just fine. As one of the more popular but still fairly unassuming characters on the show it would seem that he might have struggled to find work, but his plate has been pretty full since the show ended, and as a result he does have a career that seems to be treating him very well. The Office was obviously the show he was the best known for since the character of Kevin was a constant that people didn't always note but always managed to point out since his appearance and his kind of docile nature were big points that kept him relevant and capable of hanging with the rest of the cast.
The character of Kevin Malone is one that might make you cringe since quite honestly he's something of a dullard that does have a few good qualities that are in turn buried by his awkwardness around people. He doesn't get a lot of responsibility and there's a good reason why: he's not all there most of the time. While Creed might be something of a compulsive liar and borderline psycho, Kevin is, well, Kevin is kind of a walking lump that knows how to do a few things and is somehow very good at basketball, but isn't all there at any given moment. In real life though Brian is actually an accomplished golfer and when he was younger he had a desire to become a professional athlete, but a serious leg injury kind of halted those dreams. As an actor he's still the kind of guy you might overlook unless he's placed right in front of the screen where you kind of have to see him. As for his career he's been doing well enough to have attained a $6 million dollar net worth so it's fair to state that he's doing just fine. At the current moment it would seem that he's working on two different projects, My Boyfriend's Meds and Electric Jesus.
As the title of the movie might indicate already My Boyfriend's Meds is a story about a couple that go on a vacation and unfortunately forget the boyfriend's medication, which ends up turning their time away into a trip that both of them would likely rather forget. Electric Jesus on the other hand seems to focus on a Christian band and seems more based in reality. So honestly and truly he's still busy and has been busy ever since The Office ended as he's been a part of several movies and TV series throughout the last six years. In a way it might be hard to believe since Brian does strike a person as someone that might be more of an extra and not always up for a supporting role. He did manage to nab an uncredited part in the 2016 Ghostbusters movie but it seems as though you'd have to really be looking in order to see him. Apart from that he's shown up on TV series such as Criminal Minds, Scream Queens, The Goldbergs, and several others during his career. In a big way Brian seems like one of the working men of show business, one of the many that are there to bolster the ranks and make sure that the stars look good and have someone else in the background to make the project look a little more complete. He's had plenty of roles that have given him a good amount of dialogue and even character development that makes him seem a little more interesting, but all in all he's not exactly what you would call a leading man. A lot of actors are okay with this since they either recognize it in themselves or they figure that it's all work and they're getting paid for it so all's well.
Brian's most noteworthy role was on The Office though, that much is hard to deny since as Kevin he was hard to get away from and yet at the same time he was still a part of the crew even if he was kind of hard to just sit and watch sometimes. It was almost like trying to watch a sloth be interesting in that split second when you were turned away.