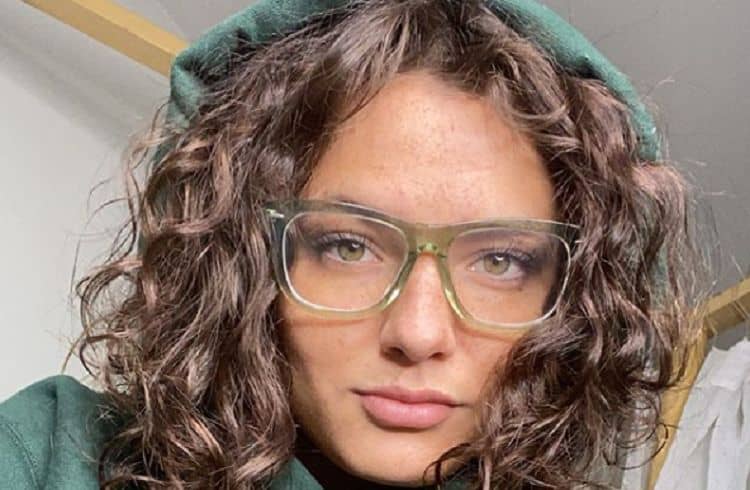 It might take you a little bit of searching to find her but once you do Jade Chynoweth will likely stand out in your mind's eye not just because she is physically appealing but also because she's just that awesome when it comes to what she does. She's a dancer that's also an actor and has managed to excel at both despite the fact that she's split her focus between them and become more of a jack of many trades but master of only a few. There's no insult there, she's been great at some things she does and absolutely masterful at others. Her acting might need just a little push to keep her going and get her to a different level, but her dancing is something to watch that will leave you mesmerized and perhaps a little breathless since she's just that good. More to the point, she knows she's that good and absolutely revels in the ability to perform, as she gets into what she's doing so much that it's easy to see the absolute pleasure for the dance in every movement she makes.
That's inspiring to say the least. Here are a few other things you might not know about her.
10. She was in 300: Rise of an Empire
She got the play the younger, very abused Artemisia, the woman who would eventually become one of the main antagonists in this film and one of the most dangerous among them all. Her upbringing was obviously less than ideal from a character standpoint but she was at least given the weapons and know-how when it came to taking control of her own fate.
9. She was in a TV version of Step Up.
This is where you can at least get a good idea of just what she can do on the dance floor and what she brings to the table concerning her dancing skills. Just watching her is so intense and impressive that you can't help wondering just why she hasn't been put into the mainstream more often. But then it could be a matter of personal choice.
8. Her career started in 2012.
You could say that she's still something of a rookie when it comes to acting, but she's made some impressive inroads as far as her career is concerned and has been rising up the ranks pretty quickly. Given a little more time it seems feasible that she could become someone you might want to pay attention to.
7. She was in Batman vs. Superman: Dawn of Justice.
While her role in this movie wasn't huge and it wasn't much to write about it's still a credit that you can't deny might come back to either haunt or bolster her career in the future. While it wasn't considered to be the best DC has to offer it was still financially successful.
6. She stars on The Last Ship.
With roles on shows such a this you can see she's making a move towards a career that will hopefully be long and fruitful. Jade is no doubt still trying to figure out just where she fits in the whole Hollywood scheme, or perhaps is taking her time, but she's already proven that she has what it takes to walk around with her head high.
5. She's also a dancer.
If you couldn't tell this by now then let's hammer it home. She's a dancer that has the kind of skills you see in a lot of performers, but she's also so alive when she dances that you can't help but feel a bit breathless just watching. That's how good she is.
4. She's very much into social media.
It goes without saying that she has a lot of followers on social media, and rightfully so since she puts on a show that is hard to look away from. Her ability and her talent is such that people are easily drawn to her and want to see more.
3. She has her own YouTube channel.
Once again, there's no surprise here. People want to see her and YouTube is a great platform for people to be seen. For those that are proud of what they do and want to share it with anyone and everyone else that has the means to watch this is one of the best ways to go.
2. She's a big fan of Rihanna.
This is one of the artists she likes to dance to along with a few others, and she's not picky about which Rihanna song she uses for her routine since she tends to like them all. It's that kind of self-assurance and talent that makes her so great.
1. She's a professed adrenaline junkie.
A lot of people tend to claim this but it's those that can prove it that are fun to watch since they tend to throw caution to the wind and just go with the moment they find themselves in.
She looks and sounds like someone you should be watching, so do pay attention.