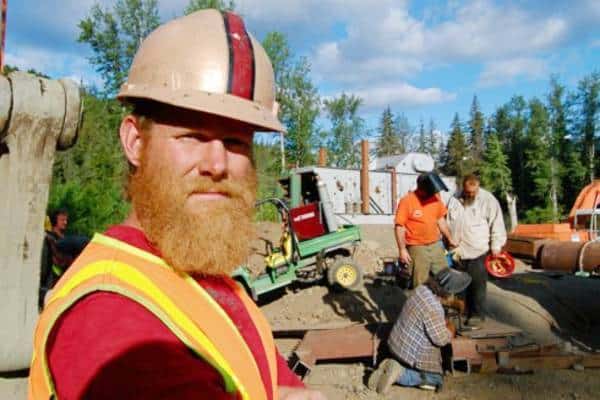 In this day and age, it's impossible to change the channel without finding a show about the way people live, the reality of certain jobs, or, well, basically anything you want to see. "Gold Rush," is a Discovery series that follows the lives of miners as they look to find gold in mines across the world. It's been on the air since 2010, and fans are hugely invested in seeing what these men and women are up to as they put themselves in dangerous situations for the sake of mining gold.
Fans have seen their favorite characters come and go. They've been on the air, not on the air, and back on the air from time to time, and it's been entertaining for a decade. Fans have watched these gold miners travel the world from Alaska to Canada to the Pacific, but star Jimmy Dorsey was only part of the cast for a quick moment. He left the series back in 2011, only a year after it first aired, and he didn't make any friends in the process. In fact, most of the people who worked with him prefer to ignore the fact that they did, which is not often easy considering how many unfavorable things he had to say. On that note, where is Jimmy Dorsey now? What's he been up to since he left the show and his lack of friendships behind?
His Start on the Show
Before we figure out where he is now and what he's up to these days, we should mention that he is not your traditional gold miner. In fact, Jimmy Dorsey was a realtor with a company of his own prior to his time as a miner. The entire reason he decided to do the show was that he was forced to close his own business due to the housing market crash. He was forced to let go of all of his employees. He was forced to close his real estate company because he was making no money, and he had to find something else to do.
As an avid hunter, he belonged to a hunting group back in the late 2000s. Todd Hoffman, another "Gold Rush," star was also part of his hunting group. They met, became friends, and that's when Dorsey decided he would leave his old life behind and make his way to Alaska to mine for gold. He thought it might be a quick way to make some money, but it turned out he was wrong. Rumor has it he only made about $3,000 from the mining he did, which is nothing. He made some waves when he decided to leave the show because he told the press he "didn't think we had a good show," and that "I did not think we would get a second season."
The real controversy, however, came when he told the press that most of what fans see on the show is created by the producers and directors, and that it's not reality. He called the show scripted, and he said that even his own departure was written into the script. He said producers knew what they were doing, what they were looking for, and how they wanted to see this all go down. This did not sit well with the other members of the show, and it's the main reason he didn't make many friends.
Where is Dorsey Now?
We know that the Portland native returned to Oregon following his departure, but what he did after that for a few years is relatively unknown. Fans heard rumors that he was approached to do another reality show about mining that just didn't make it to a television near anyone. That leads us to believe he continued in the mining business, but we also wonder how true that is considering the fact that he was very clear that mining did not pay enough to feed his family.
While the years immediately following his departure from reality television remain mostly a mystery to us, we do know that he's back in the real estate game. He's now the CEO and owner of Jimmy Dorsey Real Estate. He's since been making waves in the real estate game, and that is what he seems good at doing. He did take a razor to his face and get rid of his mountain-man beard, and that might be the reason many people don't recognize the former reality star when he is walking down the street or working on sales. All in all, we think his life worked out the way that it was meant to work out.
Tell us what's wrong with this post? How could we improve it? :)
Let us improve this post!