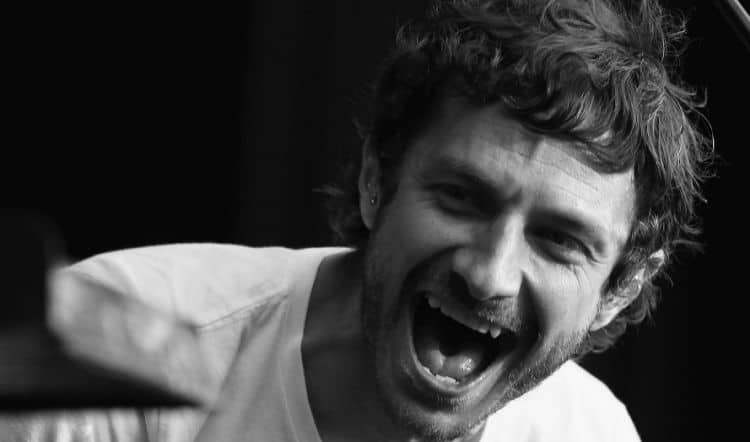 If you were around during the early 2010s, you probably have vivid memories of the hit single "Somebody That I Used To Know" by Gotye after his third studio album Making Mirrors. The smooth pop tune became a huge hit and reached number one on several US charts. The song even won two Grammy Awards, one for Best Pop Duo/Group Performance and another for Record of the Year. By the end of the year, it looked like Gotye was going to be the next big pop star. To everyone's surprise though, he just kind of disappeared. Gotye hasn't released an album since Making Mirrors and there are a lot of people who probably forgot all about him. If you've been wondering what became of Gotye since his smash hit, you aren't alone. Keep reading to learn what happened to Gotye.
The Backstory On Gotye
Gotye was born and raised in Australia which is where he started his music career. After graduating from the University of Melbourne, he began to get serious about making music. When "Somebody That I Used To Know" blew up, many people assumed that Gotye was a new artist who had just made his way on to the scene. That wasn't the case at all. Gotye released his debut album, Boardface, in 2003. The project did not receive much critical or commercial attention and was actually released after the success of Gotye's sophomore album.
His second album, Like Drawing Blood, was released in 2006 and it received praise from critics. Although the album was a success in countries such as Belgium, it didn't spawn and singles that reached the top 10 in the United States. In fact, many American listeners may not have even know about the album. Still, the project helped solidify how talented Gotye truly is and it was clear that it was only a matter of time before he became a worldwide success.
Gotye's third and most recent album, Making Mirrors, is what most listeners are familiar with. In addition to the success of "Somebody That I Used To Know" the album won the 2013 Grammy Award for Best Alternative Music Album beating out well known stars such as Bjork and Fiona Apple.
Where Has Gotye Been?
It's not unusual for artists to take breaks every once in a while, but the fact that Gotye decided to disappear from the spotlight at the height of his career definitely left a lot of people feeling confused. In a newsletter released in 2014, Gotye said "There will be no new Gotye music. Wait, maybe there will be. I'm not entirely sure right now. There are many contingencies. One of those is the continued human capacity for sound perception. If the world gets noisier at the present rate, and instances of early-onset deafness rise correspondingly, and I release my magnus opus in a format that requires the generation and amplification of sound waves via some form of audio reproduction technology in order to be perceptible, will anybody hear this work? I don't know. But I think about these things."
In the newsletter he also revealed that he had started a record label with Tim Shiel called Spirit Level. The label signed the United States based band, Zammuto.
Is Gotye Done With Music For Good?
If you were to skin through Gotye's newsletter, you'd probably get the vibe that he decided to walk away from music forever. The good news is that he didn't. Essentially, the TLDR version is that Gotye probably won't be releasing music under that name anymore, but he's still making music. He is currently performing under the name Wally De Backer as a member of a band called The Basics. Since 2003, The Basics have released five studio albums and several EPs.
The goods isn't over yet, though. There is still a chance that Gotye will decide to make another solo album. In 2017, he shared that he was currently recording material for a fourth album. He told News.com, "I know there's fans who'd love to hear new music. Sometimes I wish I could be more prolific and finish things I was proud of and put them out more regularly. But it is what it is. At some point I realise 'OK, this is a record' or this is becoming the project I've been trying to make and it takes the time it takes."
Even though there haven't been any updates on another album, fans can still hope that Gotye will eventually return with another project. Until then, fans will just have to sit tight and check out The Basics to get their Gotye fix.