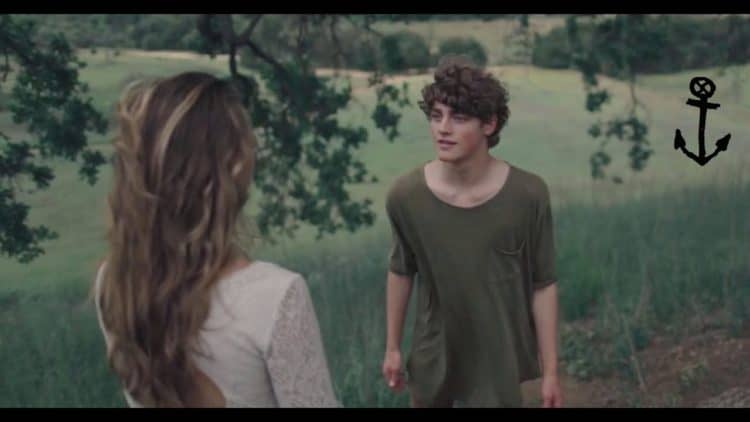 Steffan Argus is most recognized as one of kids who recorded and performed as Kidz Bop, the group that took the hottest pop songs and turned them into kid-friendly recordings. Kidz Bop recorded EP's were all chart toppers on the International Billboard chart. Anyone with a pre-teen recognizes the magnitude of Kidz Bop success because parents can still sing and dance along with their younger children to the latest pop songs with friendly lyrics. Who is Steffan Argus? The 18 year old Kidz Bop alum is much more than a pop singer.
Here are 5 things you didn't know about Steffan Argus.
He's from Indiana
Steffan Argus was born on September 1, 1998 in Des Plaines, Illinois. He has 2 sisters, Lacey and Stacey. Steffan was a child stage actor before becoming one of the members of the Kidz Bop ensemble. From 2011 until 2013, Steffan recorded, sang and performed with the popular group that has sold millions of EP's around the world.
He's a musical prodigy
Steffan's 2 year career as a part of the Kiz Bop ensemble demonstrates just a part of his musical talent. Steffan Argus definitely has an ear for music and continues to use his talents successfully. Few people realize that Steffan could read music at an early age. He is classically trained on several musical instruments and has trained himself on others. Steffan can play piano, guitar, ukulele, cello and French horn as well as the jazz bass guitar. He dabbles in percussion for fun. Steffan has written lyrics to musical scores as well as singing. As a member of Kidz Bop, Steffan has not only recorded with the ensemble music group, but has performed in music videos and toured around the United States and Canada.
He's an actor
Early on, Steffan Argus got a start in acting on the stage. At just 10 years old, he was an accomplished child stage actor. He performed in musical theater in productions including "Those Little Rascals" and "Bridge to Terabethia". Steffan appeared in the Disney comedy "Paige and Frankie" and has appeared in short films including "Virtual High" and "Perception". Aside from his musical career, Steffan has had a budding acting career and at just 18 years old has gotten roles in popular television shows.
He's a model
The handsome young Steffan Argus has a contract with FORD modeling agency. He recently was featured in Yves Saint Laurent's 2016 Spring/Summer collection for Barneys New York. It's no wonder teenage girls are crazy about Steffan Argus.
What he's up to now
Steffan Argus is busy with several projects coming out. At just 18 years old, he's set a solid career foundation. He's currently enrolled online with Berkley College of Music. He appears as Jack in the FOX Marvel series "The Gifted" and plays the lead in the Awesomeness TV series "The Commute" which just premiered its second season. Although Steffan loves modeling and acting, his music career is never a major part of his life. His debut solo album will be released this summer. It's not surprising that this young man filled with good looks and talent is off to a successful life.