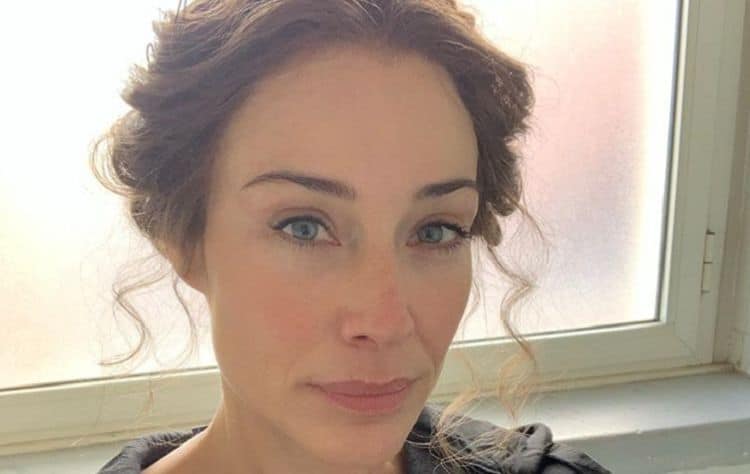 Honestly trying to wonder what's happened to certain actors takes a quick Google search and you'll be able to find out everything you need to know. Or you could read one of these articles and get a pleasant rundown of what they've been doing and are still up to. For instance, you could get the news that Claire Forlani is still out there acting and is easy enough to notice if you know which movies and shows to watch. It's kind of surprising to learn that her career started back in the early 90s and that she's currently in her late 40s. For one she seems a lot more mature at times and almost seems as though she might have been around the business for a lot longer, and she doesn't seem to age as much as other actors since at 47 she still looks quite impressive, and not just for her age. Of course that's what tends to happen when people take care of themselves honestly, and Claire obviously takes care of her appearance and is someone that knows how to keep herself in great shape. In show business that is a big deal, especially when you've already made a reputation for yourself by being one of the most beautiful women on screen. In 2000 and 2001 she was actually listed as one of the 100 hottest famous women, so that's something.
If you need another reminder of who she is and what she's done you might want to watch Meet Joe Black, a movie that also stars Brad Pitt and Anthony Hopkins, or the superhero spoof movie Mystery Men, where she stars alongside a host of famous names like Ben Stiller and William H. Macy just to name a few. She's done her bit and played a great number of roles in her lifetime and at this point she's still acting and has a part in a movie titled Black Beauty that is still in the middle of filming but could possibly come out in 2020. Apart from this she's been a guest star on a few TV shows and has held down a few main and recurring roles throughout her time on screen. So to wonder where she's at is, as mentioned, just a click of the remote away or a simple search that can give you all the information you need. It is nice to see that she's still busy though even if she's not one of the most renowned names in Hollywood at the time. At one point it almost felt as though she was going to be one of those whose face we'd see on just about every other billboard and possibly in a wide array of movies that were seen from year to year.
In a way it's kind of comforting that she didn't become that big since it's easier to enjoy her when she does show up as it's a nice surprise and not the feeling of 'oh here SHE is again' that comes with some actresses that have been pushed to a degree that leaves some fans wondering just when the actors are going to take a break. There is such a thing as fatigue when it comes to seeing certain actors over and over since their demeanor rarely changes and their act doesn't really come with a lot of variations that can make them stand out in so many different ways. Some actors today have been getting a push in a big way, meaning that almost every other movie that comes out we'll see them in one role or another, and while a good number of actors can take different roles and make them great thanks to the versatility they possess, some just come off as the same character in a different outfit and it becomes kind of boring. Claire does have some versatility but not quite enough it seems to really push her to the extent that others have been, though she does have the kind of talent that makes her perfect for roles in which she gets to play the innocent-looking individual who is in actuality just as sweet and as charming as she seems. She's not much of an action star though no matter that she has gone that route before, and her flair for the dramatic, along with her customary look, is definitely her claim to fame. Adrienne Tam of the Daily Telegraph has a bit more to offer on Claire's career.
Throughout her career thus far she's managed to be one of those individuals that you love to see now and again and value as an actor but has also remained someone that's good in certain doses and doesn't need to be shoved down the audience's throat again and again. Given that she's stayed busy and hasn't seemed to overstay her welcome it's fair to say that she's one of the more steady actors in show business at this time even if she's not one of the more prominent.
Tell us what's wrong with this post? How could we improve it? :)
Let us improve this post!