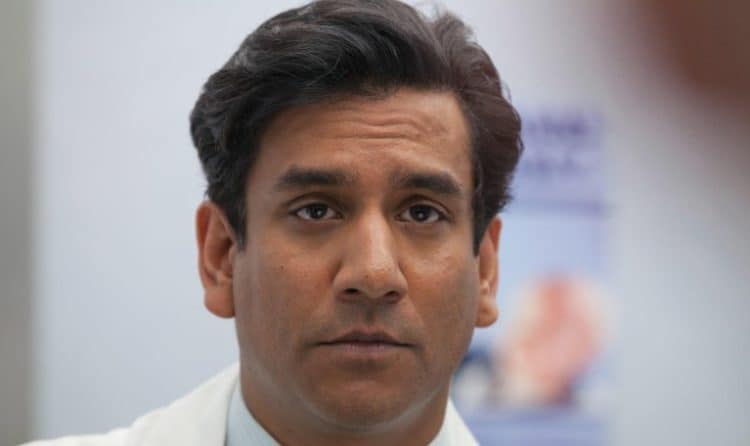 Naveen Andrews, one of the many stars from Lost, has been anything but idle since the show ended. He has continued to captivate audiences with his unique sense of style and ability to portray characters that are both suave and intense. Andrews has a knack for maintaining composure in his roles, making him a fascinating actor to watch. Let's take a look at some of his most memorable performances since Lost.
Law & Order: SVU
In Law & Order: SVU, Andrews plays Detective Ash Ramsey, a suspicious character initially believed to be stalking a woman accused of murder. However, when the detectives discover that he is an undercover law enforcement agent, they must work with him to uncover the truth. Andrews' portrayal of Ash is calm and composed, even when staging a fake death scene to catch the real culprit. His performance adds an intriguing layer to the show, making it even more engaging for viewers.
Once Upon A Time In Wonderland
Andrews takes on the role of the iconic villain Jafar in Once Upon A Time In Wonderland. While the animated version of Jafar occasionally loses his cool, Andrews' portrayal is consistently composed and menacing. His alliance with the Red Queen adds an extra layer of danger to the series, as the two characters wreak havoc with minimal effort. Andrews' calm and sinister performance as Jafar makes the character even more intriguing and terrifying.
Sense8
https://www.youtube.com/watch?v=ls0IVFscuiQ
In the Netflix series Sense8, Andrews plays Jonas, a sensate from a different cluster than the main characters. Sensates are humans with the ability to communicate with others like themselves over great distances, and they are hunted by a government agency that wants to neutralize them. Jonas tries to help the newly awakened sensates, but is eventually captured. Andrews' composed performance adds depth to the character and the show, making it even more captivating for viewers.
While Naveen Andrews may not have an extensive list of roles since Lost, his presence in film and television has been significant enough to warrant attention. His ability to bring a sense of calm and composure to his characters makes him a fascinating actor to watch. Though he may fly under the radar for some, his performances consistently enhance the productions he is a part of, making him a valuable asset in the world of entertainment.