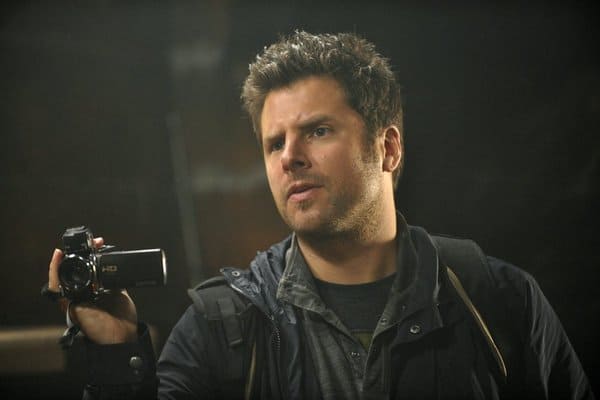 James Roday is best known for his role as Shawn Spencer in the television series "Psych." The show ran from 2006 to 2014. This was the role that gave him a break in his acting career. Numerous fan clubs arose during his time on the show. Early in his career he appeared in "A Respectable Wedding," "Twelfth Night" and "The Three Sisters" which were theatrical productions. He also appeared in several films including "The Dukes of Hazzard," "Rolling Kansas" and "Don't Come Knocking"prior to his success in the popular series. Fans are wondering whatever happened to him after "Psych" We think that loyals will be pleased to find out what he's been up to most recently.
Where did he go after "Psych?"
James seemed to go on hiatus because we didn't see him appearing as a regular on a television series. After "Psych" completed its last season, he went on to appear in a few film roles. In 2015 He played the part of Marty in "Gravy." The same year he was Kip in the TV movie "Nerd Herd" and as Joel in "Good Session." The following year He accepted the role of Dan Schauble in "Pushing Dead." He's been busy with his acting career and although he's not been involved in a series, he hasn't missed a year of work since the "Psych" series reached its end.
What he's up to now
"Psych" fans will be happy to know that the old gang is getting back together, but it won't be in another series, or at least not yet. James Roday is coming back as Shawn Spencer in the 2017 "Psych: The Movie." The plot centers around the gang gathering because a mystery assailant has targeted a member of their own group. Filming of the project is currently underway. Roday stars in the show along with Dule Hill and Timothy Omundson but he's also one of the writers, along with Director Steve Franks. In addition, he will appear as Officer Duane in "Untitled Hollywood Hills Project" which is currently in the post-production stage.
Other jobs in entertainment
In addition to his acting career, James Roday has also been involved with writing and producing of films and television shows. He served as producer for the 2015 TV movie"Quest for Truth" along with several episodes of the TV series "Psych" during its run.
James as writer
He's also written several episodes of "Psych," "Skinwalkers" in 2006, "Gravy," "Quest for Truth" in 2015 and of course "Psych: The Movie." This is a talent that many fans didn't know Roday possessed. It is one of those hidden talents that doesn't always get the press that it deserves.
Director
Roday Directed an episode of the TV series "Battle Creek" in 2015 and in the same year, "Gravy," "Quest for Truth," and from 2015 to current, episodes of the television series "Rosewood." He also directed 2 episodes of the series "Blood Drive" this year.
If you've been wondering what happened to James Roday, he's been busy working. Yes he's still acting, but in addition, he's found a few other passions within the business. It seems that there is no end to his talent. You'll be able to see him soon as he returns in his role as Shawn Spencer and bear in mind while you're watching that he also helped to write the film.