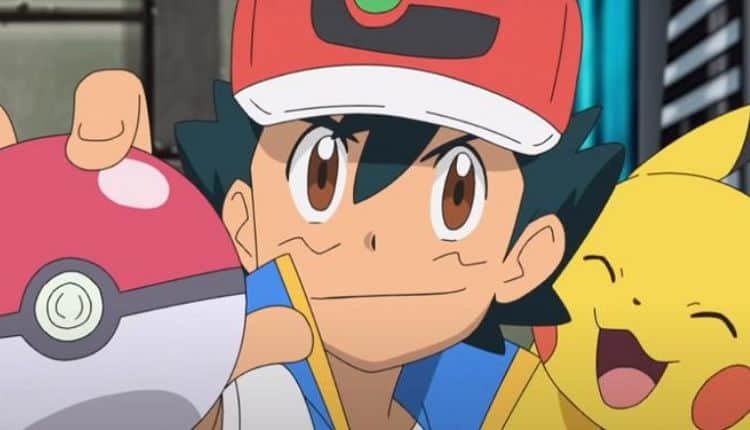 Back in 1996 Pokemon was launched and 24 years later it's still going strong as a new series is coming to Netflix this coming summer as Ash and a new character named Goh, along with their own Pokemon buddies, are going to be traveling the world to study and discover various new Pokemon in an attempt to master them all. As Ryan Scott of TVWeb has stated, this is going to be the 23rd season of the show that's been aired since it came out, and yet it still looks pretty crisp and entertaining given that it's been around for so long. Being able to come up with new and innovative ideas for the same material has been a huge boon to the series since at this point one might wonder just what's left when it comes to Pokemon given that two decades, almost two and a half at this point, is a long time for anything to keep pushing forward. But the fact that it's also a children's cartoon and has been enjoyed by many an adult, many who have grown up with Pokemon in fact, is a huge bonus in its favor as well. Some folks to this day are still heavily into Pokemon and have amassed collections that that are somewhat impressive.
The realization that Netflix wants in on this ride isn't hard to take since Pokemon still has a lot of gas left in the tank and is something that could help to elevate any network it happens to land on. How long it will remain on Netflix is hard to say since it has to come with a pretty hefty price tag given that it's still worth a bundle to the right buyers. For so long Pokemon has been seen as one of the many properties that's managed to astound those that aren't fans with how versatile and durable it is as the years have passed and its popularity hasn't really suffered more than a few dings and scrapes along the way. From the movies to the card games to the various other merchandise that's been displayed, usually showing the Poke-ball or Pikachu, two of the most famous icons of the show, Pokemon has been one of the most widespread ideas of the past two decades and is pretty much a household name. Nora Ovecz of Huffpost has more to say on this topic. While a lot of people might still not know about more than the aforementioned Pikachu, the fact is that because of the little rodent with the red cheeks this franchise has skyrocketed throughout the years and shows no signs of slowing down just yet.
It is kind of amusing that Pokemon can exist in their own universe and not need to cross over with any other program or movie in order to bank on another's fame, but it's also in their favor as Pokemon are essentially self-sustainable as their own idea and therefore don't need any outside influences to maintain their popularity. There have been moments in which a few various Pokemon, including Pikachu of course, have been used in other media and to great effect, but the attempts have usually been satirical in nature or haven't done much of anything on their own, meaning that they were just for fun or were attempts that weren't sanctioned since otherwise they might have gone a little further with the mere mention of Pokemon. For instance there have been Death Battles in which Pikachu has taken on such characters as Blanca from Street Fighter and Thor from the Marvel universe. Sadly the little guy lost both times largely due to his size, stamina, and lack of durability, but the fact that he's been mentioned in more than one venue is enough to prove that Pokemon is in fact a worldwide phenomenon. Coming to Netflix kind of feels like a lateral move, not one that's necessarily bound to elevate either the show or the network, but definitely not a move that will harm either one of them. In essence it's a good move on Netflix's part since it will give them a little more edge when it comes to content and the ability to appease their subscribers.
All in all it doesn't really matter where Pokemon was bound to land since the show and the idea are bound to be followed no matter where they end up since there are millions of fans that happen to love Pokemon and will gladly subscribe to Netflix if they need to or will continue to follow Pokemon in their own way. The idea has kept a great number of fans throughout the year and it likely will moving into the future. While it's not everyone's cup of tea it's certainly a big enough franchise to hear about every now and again since the mere mention of it puts a smile on a lot of faces.