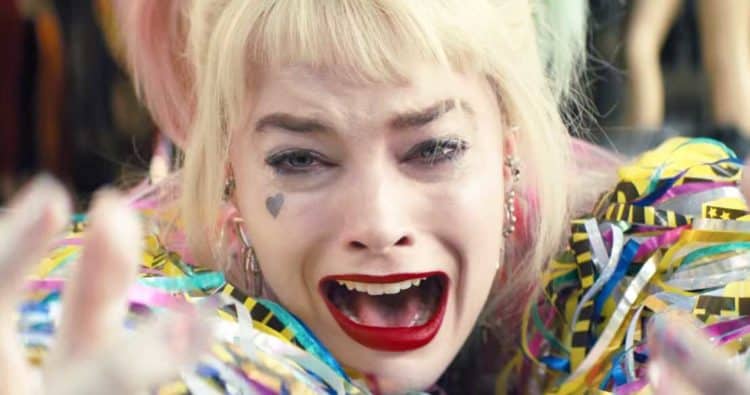 Okay boys and girls, so what did we learn from the Birds of Prey trailer? Well, so far we learned that Harley Quinn, as it was established during the moments right before IT: Chapter 2, is well and done with clowns and is breaking up with the Joker, which isn't too hard to accept since let's face it, Joker treated her like week-old garbage. But the focus is now definitely on the idea that Harley can make it on her own and doesn't need a man and so on and so forth and yes we've heard this tale playing out in a few different ways throughout the past several years. It's believable enough that Harley can in fact take on life on her own since she's nutty enough, violent enough, and if she stays clear of the truly psychotic and powerful villains, she's bound to become someone that can survive long enough to really establish herself on her own. But with a group of like-minded women around her that act as backup and as allies it's possible that she can last even longer. That is, again, until the more aggressive heroes and villains show up.
Let's just put this out there to start with, as Christopher Isaac from ScreenRant has shown Harley can chalk up a good number of wins to her record thus far, proving that she's kind of a tough individual, but it usually comes when she has all the advantages and her opponent has none. In other words, tough as she is, if she had to stand alone Harley is still tough, but she runs out of options pretty quick against a skilled opponent. In this movie though she's up against thugs and a possible criminal mastermind in Black Mask, and perhaps even Huntress since the character does show up in the trailer. Still, given this number and caliber of opponents there's no doubt that she's going to turn out looking like a badass, especially since her 'emancipation' seems like it will bring out a darker, more violent side of her that was no doubt being kept inside while she was still with the Joker. On one hand you can't really argue with the sense it makes for her character to finally get away from the Joker, but on the other the whole "I am woman hear me roar" attitude is likely great in the eyes of some and enough to make the eyes of others roll. I can almost hear the third-wave feminists laughing or cracking their knuckles out there as they're readying a response to anyone that dares say that women super villains aren't nearly as tough as men.
In some cases however this is true since in a fight between the Joker and Harley it might eventually come down to a physical confrontation if Harley got her way, but the devious and overall deadly nature of the Joker would still be a big factor. If the Joker had to go toe to toe with Harley though it is easy enough to say that she would drop him eventually since she is the stronger fighter and he's more of a chaotic mastermind that uses other people to do his dirty work. In this movie though it almost looks as though the Black Mask might be taking things a little less seriously than he should, but still has the underlings and the machinations to make life extremely difficult for Harley and whoever she decides to team with. If the Huntress joins the fight though it could be something to watch since she seems intent on hanging around, but for what reason isn't really certain yet.
Geoff Boucher of Deadline seems to think that Harley Quinn is a truly important character in the DC universe at the moment and he could be right since despite changing up her look and becoming a little different from her Suicide Squad days she does appear to be hitting harder and taking a lot more control in this movie, but again, it does seem that's because she and the other ladies don't have as much to contend with. All comic book theories aside, once she finds a conflict with a metahuman things tend to get insanely difficult, especially since in the current DC version she's a skilled fighter and gymnast but doesn't have much else. So in a way it almost seems as though this movie is going to tone it down to fists, guns, knives, mallets, and anything else that's seen as conventional, which is probably a good idea since Harley is, despite being in peak condition, still an average human being. A lot of people are getting excited about this already, but so far I'm giving it kind of a 'meh', either because I've seen enough of Margot Robbie (yes, I said it), or because DC's track record thus far in representing their most popular characters is still kind of lacking.