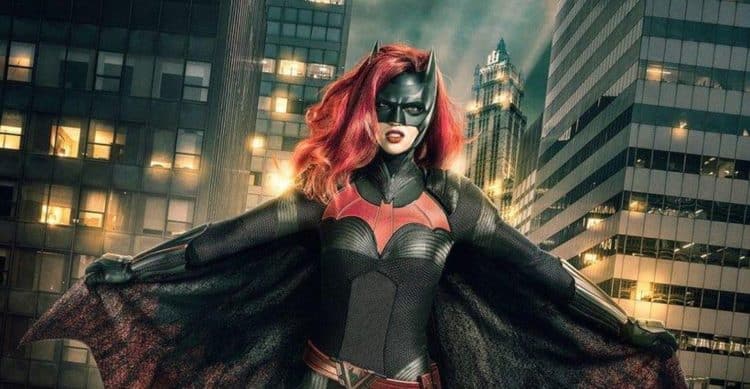 The first version of Batwoman was created in the 1950s. In part, this was because the "Superman family" had proven to be very successful, meaning that DC Comics was interested in coming up with a "Batman family" as well. However, it should also be noted that Batwoman was created at a time when Seduction of the Innocent had accused Batman and Robin of being in a homosexual relationship in 1954, meaning that Batwoman and her niece turned sidekick Batgirl were meant to be love interests for their male counterparts. For some time, Batwoman continued to show up through DC Comics but was removed when Detective Comics was revamped in 1964. Furthermore, the character was replaced with a new female counterpart to Batman in the form of Barbara Gordon as a new Batgirl, who wasn't constrained by the narrative role of love interest.
With that said, it is important to note that was the first version of Batwoman. Nowadays, there is a new version who showed up in the 2000s, who was created following the events of Infinite Crisis because DC Comics wanted more diverse characters for the purpose of better-reflecting modern consumers. The initial plan was to reintroduce Barbara Gordon as the new Batwoman, but since the character had already reestablished herself as the superhero Oracle in spite of her paralysis, it was felt that such a move would be counter-productive in light of the overall aims. As such, the choice was made to come up with a new Batwoman.
In short, the current Batwoman is Kate Kane, a Jewish socialite turned superheroine. However, it is interesting to note that it was made clear from the start that this version of the character wouldn't be a love interest for Batman, both because she is a lesbian and because she is his cousin. Since her introduction, Kate Kane has seen a fair amount of complications both in-setting and out-of-setting, with a particularly memorable (and hilarious) incident being DC Comics claiming that she couldn't get married to her girlfriend Maggie Sawyer like her co-writers wanted because in their words "heroes shouldn't have happy personal lives." However, the new Batwoman has nonetheless been one of DC Comics's most prominent LGBTQ+ characters, thus making her a natural choice to headline her own show in the Arrowverse.
What Do We Know About the Batwoman Show?
At this point, we know a fair amount about the new Batwoman show, which should provide plenty for interested individuals to look into if they are curious about what they can expect in the not too distant future. For starters, we know that the titular role will be played by Ruby Rose, an Australian model who has managed to make a successful transition to being an actress, as shown by her roles in projects such as Orange Is the New Black, John Wick: Chapter 2, and The Meg. Furthermore, a lot of people found her casting as Kate Kane to be particularly exciting news because she is a non-binary lesbian, thus making the choice even more appropriate.
Moving on, there has been a lot revealed about the other characters who have been cast for the Batwoman show. For instance, it has been stated that Dougray Scott will be playing Kate Kane's father Jacob Kane, who is less than enthusiastic about any kind of vigilantism. Meanwhile, Elizabeth Anweis will be playing Catherine Hamilton-Kane, Kate Kate's stepmother who happens to be a very wealthy defense contractor as well. Rounding out the family, there is Nicole Kang in the role of Mary Hamilton Kate, who spends her time helping out the underprivileged of Gotham. Besides the members of the Hamilton-Kate family, other characters who have been announced range from Camrus Johnson as famous Batman loyalist Lucius Fox to Rachel Skarsten as the leader of the Wonderland Gang, who is perhaps unsurprisingly, named Alice.
It remains to be seen what kinds of stories will be told on the new Batwoman show. However, considering the focus on social justice that is evident from the choice of main character as well as the casting for the main members of the cast, it would be very surprising if such topics didn't play a prominent part on the show. Something that is particularly true because the Arrowverse is already known for making more effort than most media when it comes to representation. After all, while the new Batwoman show deserves credit for being the first superhero show headed up by a LGBTQ+ character, The Arrowverse has already seen a number of such characters that range from Citizen Cold and the Ray on The Flash to Nia Nal on Supergirl.
In any case, people who are curious about the setup for Batwoman in the Arrowverse might want to check out the Elseworlds crossover event that came out at the end of 2018. Besides being a team-up between Green Arrow, Flash, and Supergirl to take on Doctor Destiny, said event also served as a way to introduce both Ruby Rose as Batwoman and Elizabeth Tulloch as Lois Lane to the shared setting. Granted, Batwoman's part in the event wasn't particularly prominent, meaning that interested individuals won't be able to get much out of it. However, it is nonetheless a taste of what is to come.
Further Considerations
Batwoman is one of a number of new shows that have been picked up by The CW. As such, it is expected to start broadcasting at some point in the not too distant future, meaning that interested individuals won't have to wait too long to see it. For the time being, they might want to keep an ear for more news to come because as the show continues to approach its eventual broadcast date, more and more information is bound to come out. Something that should provide interested individuals with a better much idea of what they can expect from the show as well as whether it is what they want or not.