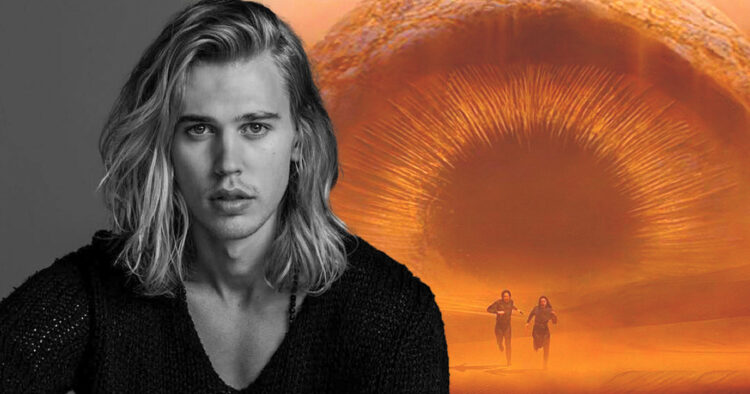 When Austin Butler was cast as the iconic Elvis Presley, the world went crazy. He's a superstar in every manner of speaking now. Despite the fact that he was already a famous person prior to his role as Elvis, the game is changing for this young star. Austin Butler on Hannah Montana was one thing. Austin Butler in Elvis is another. He's gone from a cute teen boy that all the girls wanted to date starring in teenybopper shows on Disney and Nickelodeon to the brooding, dark, and obviously disturbed Elvis. He's all grown up now, and the world wants to know about his net worth. What is Austin Butler's net worth now that he is a major motion picture star?
Austin Butler's Early Life
This young star was born on August 17, 1991, in Anaheim. He's a California boy through and through. Despite living in Orange County, which is not far from Los Angeles, he did not get his start in the acting business until he was a teenager. He was around 14 or 15 when he landed his first role, but we are getting a bit ahead of ourselves. His mother was an aesthetician, and his father's job is something we are unfamiliar with. He has a sister who is several years older. By the time Austin Butler was seven, his parent's marriage had ended, and he was living with his mom in California.
At the age of 13, the game changed for this young man. He was at the Orange County Fair when a representative for the acting industry approached him. His rep helped him learn to act, and it was no time at all before Austin Butler found that acting was something he thoroughly enjoyed. He began homeschooling during middle school so that he could go out and act, find jobs, and attend auditions. He did so for three years until his 10th-grade year, when he worked hard to graduate high school early. It worked out for him. His career began with him working as a background actor many times over, but he never had a title role or a name in anything he did.
Nickelodeon Came Calling
It was 2005 when the young actor landed his first major role on the Nick show "Ned's Declassified School Survival Guide," and the rest is history. By 2007, Austin Butler was on Hannah Montana in a two-episode arc and was a serious actor. He began booking work regularly at that point, and he was earning a handsome income for a teenage boy. His life was forever changed, though we don't know how much money he was making at the time.
Hard Times Ahead
Austin Butler was on television. He was in the movies. He was dating a famous Disney star. He and Vanessa Hudgens began dating in 2011, and their relationship lasted until 2020, when they broke up. However, it was in 2014 that Austin Butler was just a young man in his early 20s who lost his mother. She was diagnosed with cancer, and she ultimately lost that battle. He was heartbroken and spent time focusing on his career to stop the pain of losing her.
Elvis
Since 2021, Austin Butler has been in a relationship with Kaia Gerber, who also happens to be the daughter of famed model Cindy Crawford. When Austin Butler was offered the role of Elvis, it was because the casting director loved him. She had some great people to choose from, but she chose the young star even over actor Miles Teller. We still don't know what the actor makes on an annual basis, but it's been reported his role in Elvis earned him a staggering $700,000. It's not as much as some of the most famous actors in Hollywood make, but it is a lot of money for a young man who is only 31.
What is Austin Butler's Net Worth?
There are conflicting reports because no one knows exactly what he earns per show, movie, or episode of any of his work. However, it's been said that Austin Butler's net worth is around $4 million, according to Celebrity Net Worth. It's an impressive number, but it will get higher. There is buzz that this young actor is high on the list of people who might be nominated for an Academy Award for Best Actor for his role in Elvis. If he is nominated and wins, he becomes a major motion picture star. This role was good for him because he was stellar, but being an Oscar nominee and/or winner means he will be worth much more. His future paychecks will be in the millions. His net worth should increase substantially in the next few years.