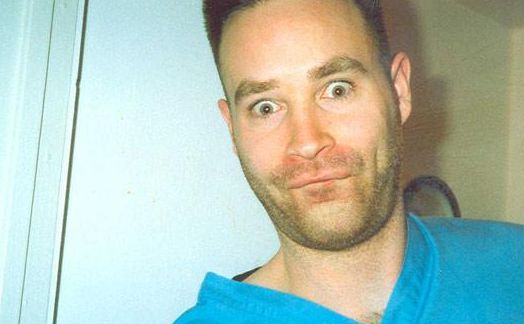 A recent incident in my family made me think of the show Web of Lies and just how important a program I think its becoming. A member of my extended family accidentally sent some explicit photos of herself to my mother. The only conclusion we could come to was that this had to be a mistake because the photos, while not nude, were far too gratuitous to be a "hey grandma, check these out" kind of a batch of pictures. Needless to say she will be confronted by her parents because the only conclusion we all came to is that she was sending these to a boy she knows. But what if it were a boy she doesn't know? What if it were some sexual predator like the guy in the picture above, Jeffrey Marsalis?
While parents are aware of the dangers of meeting people online, I think that too often they look the other way as long as the issues don't involve their own children. But before you know it, they do. If you aren't watching Web of Lies then you should definitely take a look at the upcoming episode which rehashes what Marsalis did. According to Philly Voice
Marsalis was a serial sexual predator who preyed on women in Philadelphia, using his online dating profile and a fabricated life story, will be the subject of an upcoming true-crime television show episode. Jeffrey Marsalis made national headlines in 2009 after his second sexual assault conviction. He first stood trial in 2006 accused by 10 women of sexual assault.
According to media reports, Marsalis used the moniker "Dr. Jeff" on Match.com to find his victims. He posed as a CIA agent whose cover was as a doctor (he was actually a nursing-school dropout). Marsalis would take his victims on dates, charm them, regale the women with stories about his work in medicine and as a secret government agent before drugging and raping them.
While this story seems preposterous as in "how could anyone ever believe this guy?" think about when you were a teenager and the ridiculous stuff you believed. Thankfully Marsalis was sentenced to 21 years in jail and will be behind bars for a while, but parents need to be aware that there are plenty more of these guys out there roaming free.
The Web of Lies episode on Marsalis will air Tuesday, March 21 at 9 p.m. Make sure you tune in to Investigation Discovery.
Tell us what's wrong with this post? How could we improve it? :)
Let us improve this post!