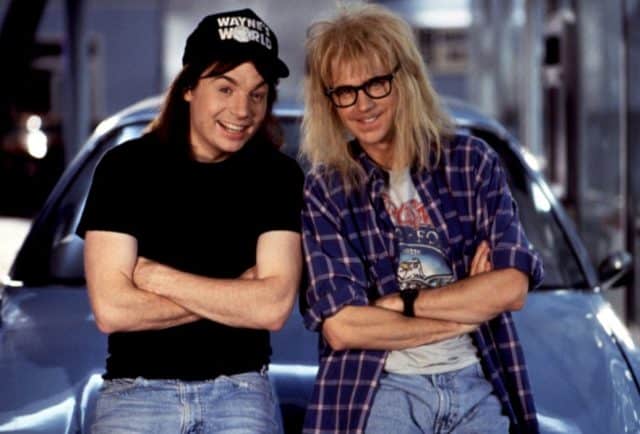 So now I understand why Wayne's World has been on television at least once a day for the past week. Get ready to feel old folks. Wayne's World turned 25 this month. And I'm not just talking about the skit on SNL because that would make it even older. I'm simply referring to the movie. In 1992 Saturday Night Live decided to turn one of their most popular skits into a feature film. That skit, starring Mike Myers and Dana Carvey went on to be one of the most successful SNL skit turned movies in history. To this day people still reference Wayne's World.
From the Bohemian Rhapsody scene to the ridiculous amount of one liners like "I'm in Delaware" or the "Do you have any Grey Poupon?" revival, Wayne's World was an amazing generational film that not only was hilarious, but highlighted the early 90s pop culture. It also revived the career of Rob Lowe and brought Tia Carrere into the mainstream. And let's not forget all the awesome cameos by the likes of Alice Cooper, Ed O'Neill, Chris Farley, and plenty of others.
Now, fans of the film will be able to go see the movie in more than 400 theaters nationwide on Tuesday and Wednesday. The special screening will also include a videotaped chat with the director and cast members. If it's playing in your town, you might not want to miss the opportunity to see the movie on the big screen. It's amazing that 25 years later this movie still holds up, but it truly does.
Here are 25 awesome quotes from Wayne's World that'll take you back.