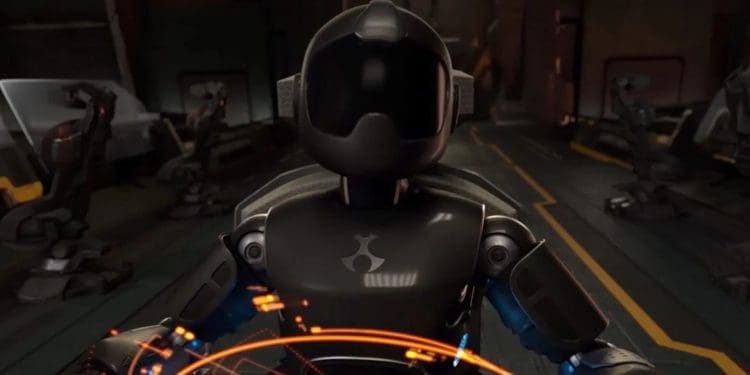 Anime appears to be on its way forward and Warner Bros. is trying to get their part of it as they seek to team up with Jason DeMarco while in the process of trying to pull this off. For quite a few years now anime has been on the rise in America and it's become one of the more popular styles of animation that people have flocked to. When looking at the style it is kind of exciting and it's definitely something that can gain the attention of those that want to see action but aren't so into live-action that they want to forego animation in their quest to find something exciting. One thing that animation does, that it's always done, is move past the boundaries of reality quite often in an attempt to show something that's amazing, incredible, and well beyond the capabilities of reality that limits and even hampers a story every now and then. But the fact is that anime is a little nuts sometimes since the frantic and almost manic motions that it promotes can be a little disorienting.
But it's the style that people have been holding onto for many years now as it's continued to improve and has captured the attention of many people throughout several countries while spreading its influence from place to place. To say that anime has covered the globe is fair since it's a style that many have been willing to embrace fully when it comes to telling various stories. It's not hard to think that WB would want to add something like this to their stable since it would be a huge benefit to their already impressive lineup that has come to include several very desired stories that people continue to watch and revere to this day. There doesn't appear to be much standing in the way of this happening, though the development and the marketing are no doubt going to be delicate steps that will hopefully see this happen since it could be a switch that might bring something positive to the network.
There are those that aren't entirely enamored of anime however and might want to see less of an influence at this time, if only because they don't want to see animation dominate in such a way. Let's just agree that people are a bit weird since the whole idea behind entertainment is to provide as much diversity and as many options as possible for folks to pick from so that there's something for everyone. But there are still those that think that anime is not the way to go, no matter how popular it might become. There are a lot of people who would vehemently disagree with this obviously since anime is a huge thing that is being welcomed by so many that it's not hard to see why big corporations would be getting in line to see what can be done by integrating it into their business. Where it can go with the WB is tough to say since it's still bound to be a transition that will meet with a lot of eager fans but also some pushback to ensure that it's not as dominant as it would appear to be.
Any resistance to anime at this time feels as though it's bound to be met with a bit of confusion as well as calm but reasonable understanding since it's likely that anime will still continue its inevitable march forward. When a trend begins and manages to last so long it tends to become more of an institution and as things go along, the institution does eventually end up becoming stronger as more and more people take note of it. Anime has been around long enough at this point that it's fair to say that it's likely to become one of the most dominant forms of animation if it hasn't already since the outpouring of support it's seen since coming to America has been overwhelming at times. It's hard to figure why other corporations haven't made the decision to try to incorporate anime in their own material a little more, but it's fair to say that everyone has been doing their own thing for a while and it might not have occurred to them.
As the years continue to pass though it's easy to think that one way or another, anime is going to keep making a big push forward in order to expand as much as possible. How far it will go is anyone's guess at this time, but it's definitely likely that WB will be just one of many that will see the value in bringing anime further into the spotlight as the years continue to roll by. It might not get big enough to eclipse all other animation, but it's definitely going to be right up top where everyone can see it.
Tell us what's wrong with this post? How could we improve it? :)
Let us improve this post!