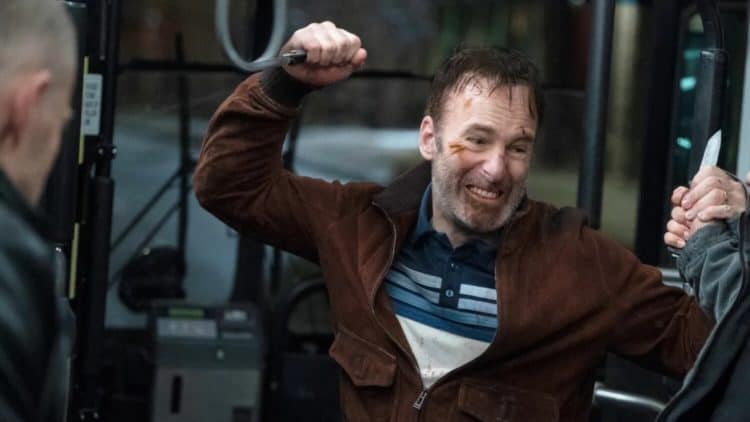 If anyone's going to be honest today they likely wouldn't have been able to see Bob Odenkirk taking on an action role at any point in his career since his time as Saul in Breaking Bad and in his own series kind of killed that image. But lo and behold, the movie Nobody brought that image to life in such a big way that it couldn't be denied by anyone that Odenkirk is in fact kind of a badass on screen. But this bus scene is something that one can easily admit has to be a little challenging thanks to the limited space and the different angles that might need to be used in order to get everything to look just right and keep people interested in watching. The difference between a decent fight scene and an awesome fight scene tends to be how it's shot, how good the choreography is, and of course, how realistic it looks by the end. There are plenty of bus scenes that have occurred in the movies and while some of them have been pretty cool to watch, at least a handful have either been 'meh' or not at all realistic.
To be fair, any fight scene on a bus isn't bound to be that realistic since in real life there are consequences and in the movies, those that fight on a bus either aren't seen again or they manage to get away from the cops or flee before the cops even arrive. But this scene for Nobody is great simply because of the way it's filmed and because it shows the evolution of the character in a greater way given that Hutch wanted a quiet life so badly that he overcompensated and became what many people thought of as a failure and a wimp. That illusion comes crashing down very quickly when a group of thugs boards the bus that Hutch happens to be on and starts causing trouble. It's as though a switch has gone off in Hutch and he suddenly realizes that it's okay to just go with it, no matter the consequences.
The bus scene doesn't just serve as a means to open Hutch back up to the world in an important way, it also pushes the story forward in a very important manner since one of the thugs he beats down happens to be the brother of a notorious Russian mobster that is bound to seek some sort of payback. That in effect kicks things off in a very big way as Hutch continues his transition back into the person he used to be, in a certain way, while giving one painful reminder after another to those that are after him. The manner in which he does this becomes increasingly violent, which is what a person might expect from a former assassin who's being backed into a corner, which is exactly where he wanted to be since the warehouse scene that comes later is evidence that Hutch knew more than a little bit about what he was doing. The idea that people can change but still hold onto whatever life experiences they learned before they changed is very strong in this movie since Hutch wanted a simpler life than that of an auditor, or assassin.
One big issue with his dream however is that he took it so far that he eventually became a person that no one really gave a second thought about, and the family he wanted so badly was drifting away from him since he didn't know how to make things better. Once the switch was flipped though it's kind of obvious that things started clicking and he was able to come to terms with who he was, who he'd been, and what he was going to do moving forward. The bus scene is kind of the pivotal scene in the movie that take Hutch from being the type of go-nowhere, do-nothing kind of individual, which he isn't to begin as the audience has found out, to the guy that finally stands up for something and is able to do more than people realize. It's almost as though the character buried himself so deep that breaking free required a monumental effort to achieve.
But the bus scene is shot in a way that conveys action, emotion, and the fact that while Hutch is insanely tough and skilled, he has to shake off the rust of a few too many years spent doing next to nothing compared to the life he led before he settled down with a family. Sometimes a single scene can make an entire movie, but the bus scene in this instance definitely proved to be the pivot point that the character needed in order to wake up and reclaim at least a part of the life he'd experienced before.