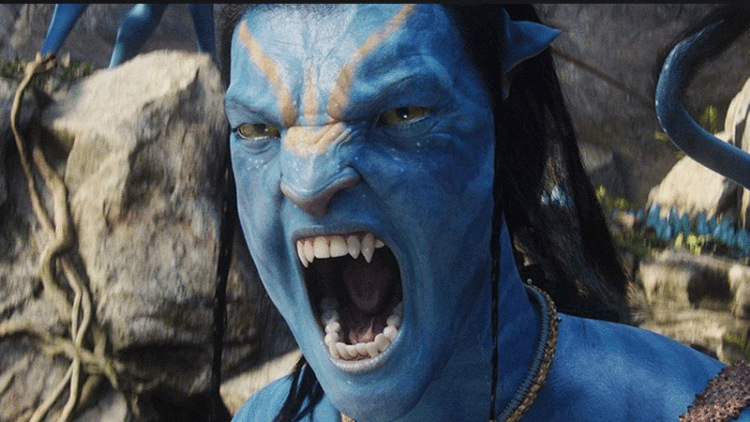 Delays are becoming a common thing at this point and a lot of people are either groaning and wondering when it will end or are going about their business as much as they can in an effort to just be patient and wait for the kind of entertainment they're used to make its way back to the theaters, which will hopefully open before the lot of them go bankrupt. At this time, Avatar 2 isn't going to be making its way to the people until 2022, which will push back the other sequels as well as the last sequel won't be expected until 2027. With the COVID-19 virus still a very real threat, it's become nearly impossible for some movies to continue as they were and production has taken a big hit, forcing some studios to halt work on their various projects in order to wait until the all-clear is given once again. To be fair, not all studios were back to work full-tilt as some folks had to get special permission in order to get back to it. But as James Cameron write, as covered by MovieWeb:
"Avatar Fans, Oel ngati kameie. 'I see you.' I also hope that you are staying healthy and safe. As many of you are aware… we were forced into an unexpected lengthy delay in starting the live action filming we are currently doing in New Zealand. What most of you likely do not know is that the [situation] is still preventing us from being allowed to recommence most of our virtual production work on stages in Los Angeles. That work is just as critical to the films as the live action work… Everything was on track to bring you the first sequel in December of 2021. Unfortunately, due to the impact that the pandemic has had on our schedule it is no longer possible for us to make that date."
The director does have to think of his cast and crew and everyone else that might be affected by his decisions, and at this time it does feel that he made the right one to not buck against the system as at this time there are simply too many people that remain susceptible to the virus. But on another note, it's still interesting to think of where the story of Avatar might go from here since there are plenty of ideas that people have floated by and a few ideas that were given that didn't make a lot of sense. Sigourney Weaver's character coming back was one of them, but people have been open to the idea since she did play a great part and could be someone that might be helpful moving forward. But still, as it was seen in the movie her body was too weak and couldn't survive the transfer. Maybe Cameron thought up a way that could bring her back, or maybe she'll just take part in the movie as a flashback, a memory of sorts. One thing that does feel as though it needs to be said though is that the humans are likely going to come back since there's too much riding on the resources that they were after and as in any movie such as this, humans are seen to be extremely pig-headed and not likely to forget such a defeat so easily.
But apart from that, it does feel as though the world of Pandora might see a different schism when it comes to its people since there are plenty of explanations as to what could happen, but Jake Sully not being entirely accepted once the threat is over is one of those that might be possible. It will be something that we'll have to wait and see about obviously but many people will no doubt be visiting the rumor mill to drop off another tidbit or see what's new up until that point since we've been waiting for an Avatar sequel for a while now and are no doubt going to be waiting with anticipation for a little while longer since there's still a lot to be done and, seeing how 2020 is going, a lot of people might wonder if we're even going to get out of this year in one piece. Likely as not we'll find ourselves in 2020, back in the theaters, COVID-19 in the rearview, and wonder to ourselves just how we managed to get to that point without tearing each other apart. That's a hope of course, and a pleasant dream at this time, that we'll all be watching this sequel, and those to come in later years, thinking of how the 20s started, and how we hope they'll end. The sequel is coming eventually, but the wait just got a little longer. At the very least, James Cameron and Disney aren't keeping people entirely in the dark about it.