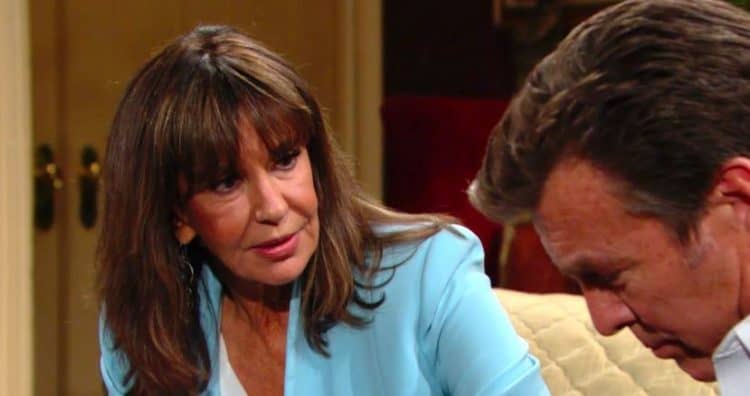 Young and the Restless fans are watching as things seem to unfold once again with Tessa and Mariah. They went through this before, so it's not a big chance or a big new situation for them, but they do seem to be back in their situation with the most amazing views on life, and they are sharing moments that are all about being more than friends. We can't help but wonder what's next for this new 'couple' as they navigate their situation. They seem to be growing a much more interesting bond with one another, and that's something we are interested in learning more about. Can we deal with that, or will we see that there is more to it than we can guess?
And then there is the fact that we also saw as Victor was standing there, giving a shadow of a person some major threats. We obviously think this is JT, and we know that Victor will eventually crush him and take him down into nothing. He's wronged their family in a way that Victor will not tolerate. After all, he is the only person who is allowed to hurt his family like this and do what he needs to do in his life without any thought. He's the only man who can really go out of his way to hurt his own family like that and get away with it. And now that everyone else seems to be in the market to do the same thing, he's not pleased. But we think that he can win. And we also saw that there is a lot that is going to happen with Phyllis and Billy now that she's perfectly aware of everything he has been hiding. She's not happy with him, and she's going to go out of her way to make sure he pays.
What's Happening on the Young and the Restless
WATCH: @JoshuaMorrowYR, who plays Nick Newman on @YandR_CBS discusses a major turning point in the show as Nick's revenge plan against his father, Victor, takes form. #YR https://t.co/aZJJ07m8ef pic.twitter.com/NXgesETyNC

— The Talk (@TheTalkCBS) July 16, 2018
Fans are just beside themselves as they go out of their way to realize that it's not JT who is back — though we know that no one else knows this but Nick. We got to see him take to the talk show circuit to discuss his epic and totally amazing plan to get revenge on his father for all he's done to him and all he's done to his family — and this is going to go down as one of the greatest moments of all time. We loved seeing that mask come off more than almost anything else.
What's Next on the Young and the Restless
Today on #YR, Victor's showdown with J.T. takes a shocking twist and Jack gets paternity news. WATCH FULL EPISODE: https://t.co/yXaTP4BNAT pic.twitter.com/zEvudP7o2J

— Young and Restless (@YandR_CBS) July 17, 2018
Phyllis is aware of what's been going on with Billy, and she is not amused. She's not happy that things have taken a turn like this one in the past few days, and we know that she's about to tell Billy he has to find a new place to stay. She's not interested in being with a man who lies to her and enlists the help of her own daughter behind his back. There is nothing about any of this that works for her, and she is about to make sure that he understands that more than anything else that's going on right now. Where will he go? We aren't sure about that to be quite honest.
We also know that Hilary is hiding something, and it's big. When it finally comes out, we will not be surprised if lives are totally ruined in a way they cannot come back from. There is nothing that we think she will not do to get what she wants out of her life, and if that means hurting other people as best she can, she will do it without a second thought. She's that person, and sitting on this is not her thing. We are also going to see a lot happen with Victor. He has a life to plan right now, and it's not one that include anything positive happening to JT. He will get this man to fall apart, and he will do it his way and in his own time.
Stay tuned for more Young and the Restless and be sure to check out TVOvermind daily for the latest Young and the Restless spoilers, news, and updates.