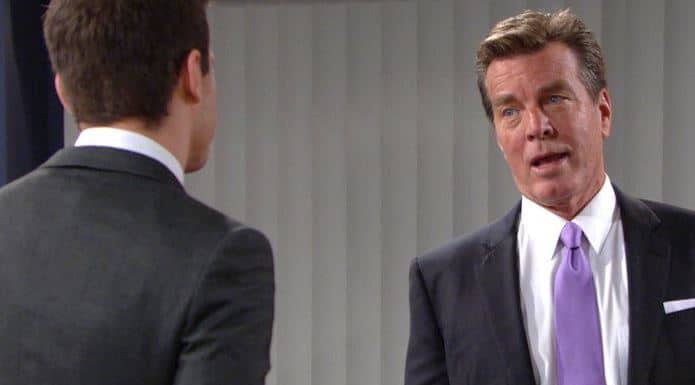 The Young and the Restless fans were sad last week. It was the last time we saw Ashley Abbott in town. She made a very emotional and sad exit, and it was a lot of fun for her. However, she's gone, and we are sad, and that was that. But then it all took a turn into other situations that we had to focus on. For one, we all got to sit back and watch as Nikki got the worst possible news. There's a chance there will be some digging at the park where they all buried JT's body after they killed him. She, Vickie, Phyllis, and Sharon have a lot more to worry about these days than broken relationships and job prospects and bad marriages. They have to worry about prison sentences and things like that now that this is all going down like this. It's not good news for anyone, and we don't know what to do to make sure it's all good for them. They have to move that body and get their situation under control, and that's where they are right now.
But we don't know if that's something we can focus on otherwise. Nick is still working hard to make sure that there is nothing that will happen between Sharon and Rey. Abby and Arturo are just fine. Lola walked right out on Kyle because she's not in the market to deal with his form of personal drama, and everyone else is just a mess in general. We aren't all that mad at it, either. But it's the fact that there will be some serious drama for these four ladies if they cannot get that body moved and out of the way before someone else finds it before they have a chance — though we'd like to point out we think that it's not there anyway.
What's Happening on the Young and the Restless
https://twitter.com/YandR_CBS/status/1058049780939546624?ref_src=twsrc%5Etfw
Well, if they are still celebrating the Halloween holiday, then so are we. I mean, we are all still eating our kids' candy and pretending that we aren't, right? So why not make sure we are able to take care of all of this in the best way possible, which is to make sure it lasts even longer? Here you go; and you're welcome.
What's Next on the Young and the Restless
Nikki takes matters into her own hands today on #YR. pic.twitter.com/WwN48QnOJX

— Young and Restless (@YandR_CBS) November 1, 2018
We cannot wait to see what might happen his week, but we first want to address a few different things. The one thing that is standing out the most to us right now is Rey. He's here, and it's obvious to everyone he's here to make trouble. Well, everyone but Sharon, that is. However, there is a lot in his life that is going to make things interesting for him and Sharon as he works so hard to get to her and make her fall for him. The one thing that will make it the most interesting is not all that Nick is up to, either. It's the fact that Rey is just a little bit married. And by a little bit married, we hear that he is going to find out his wife is in town looking for him — and we can all imagine that will not go so well for him, right?
And then there is the fact that we also hear that there is a little thing going on with the women when the situation they are dealing with becomes a problem. For one, Vickie can't shake the feeling that JT is alive, and we are with her. Two, there is going to be a moment when Arturo finds a watch that says "Love Mac" in Chancellor park while working, and he tells Rey — who tells him this is obviously a crime scene. And now things are taking a very ugly turn for the very worst. But it's not going to be as bad as seeing Phyllis and Nick go back to bed together.
Stay tuned for more Young and the Restless and be sure to check out TVOvermind daily for the latest Young and the Restless spoilers, news, and updates.
Tell us what's wrong with this post? How could we improve it? :)
Let us improve this post!