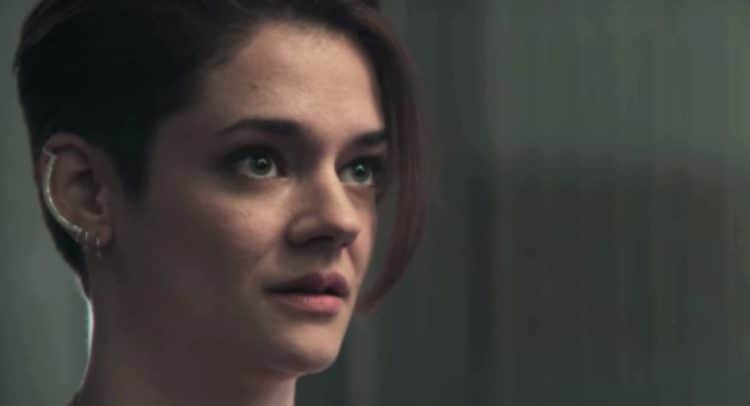 Victoire Du Bois is an actress who is best known for her role as Jeannie in the 2016 film "From the Land of the Moon." She was the lead in the Netflix show "Marianne" recently shown in 2019. You may also remember her from her debut in the 2011 film "Calm at Sea," or as Chiara in the 2017 "Call Me by Your Name." She's an unforgettable actress but fans would like to know more about her, so we did a little research and discovered 10 things you probably didn't know about Victoire Du Bois.
1. She studied at a prestigious school
Victoire is a native of France, and she attended high school at lycee in Nantes. After finishing her primary education, she enrolled in the program at the French National Academy of Dramatic Arts, in France Conservatoire National Superieur d'Art Dramatique, as well as L'Ecole du Jeu.
2. Her inspirations may surprise you
We learned that Victoire has had a passion for acting since she was a young girl. She was inspired early on in her life by three famous actresses. The ladies whose careers had the greatest impact and influence on her decision to follow a career in acting are Greta Gerwig, Jeanne Moreau, and Gena Rowlands.
3. She has a role preference
Du Bois shared that there are certain roles that are more appealing to her over others. She truly enjoys playing the part of heroines. We can tell that just as she has been inspired by others in the industry, she wants to also do her part to serve as an inspiration for others. Heroines are strong and caring women and we see these characteristics in Victoire. In the same interview, she also shared that whe enjoys working with filmmakers who are both "brilliant and human."
4. She grows during the production of each film
Victoire shared that regardless of the film that she is working in, she makes sure that she gets something out of it. She values the screenplay, the director and the characters as a part of the whole and she allows each part of the process to open her mind in some way. She values the way that it enhances her understanding of the world around her. She puts her all into diving into each part of the story.
5. Her new series is a horror-show
"Marianne" is the latest of Victoire Du Bois' acting ventures. In this show, she plays the part of a writer, and it's being hyped as one of the scariest new shows of all time. It was just released on Friday, September 13th, 2019, so if you didn't catch the first episode then there's still time to stream it and get on board. It's coming just in time for the Halloween season's lineup of scary television. If you're a fan of medieval exorcism themes then we think that this one will be right up your alley. It's being billed as one of Netflix" "scariest new shows."
6. Du Bois is also a stage actress
Victoire Du Bois is best known for her work in front of the cameras in film and special series. What many fans of French film do not realize is that she's also appeared on the stage on multiple occasions. She's portrayed herself in "Hedda Gabler, " and has also appeared in Chekhov's "Ivanov."
7. She's a private person
It's not that common for an actress who is just up and coming in her profession to be shy about getting attention, but Victoire keeps her social media account as a personal and private thing that she reserves for only her friends. She has an Instagram account, but it's set to private so you can't just check out what she's posting. Even though she has a growing audience of adoring fans with an insatiable desire for more knowledge about her, she's not made provision for this through social media, at least not yet. With the speed of her rising fame, it may get harder for her to maintain privacy in the future though.
8. She's already amassing a huge fan base
There has only been one episode shown of "Marianne" on Netflix, but fans are talking about it online already. Those who are into horror shows are loving it, but what's more, they love Victoire in the role of the bullied writer who is forced to continue working even though she wanted to take a break. Fans have just seen the first of the show and they're already calling for a second season.
9. Victoire already dropped hints of a season 2
Victoire is talking about her new Netflix series. It's just started on the first season, but she let the cat out of the bag that the series is set up for more. She shared that we can expect at the ending of the first season to find an open end, so there will be room for a second season, should the demand be great enough to warrant another run.
10. She's a rising star
Victoire Du Bois is a young actress that you should keep your eye on. She's done very well in France and she's well on her way to becoming an international film and television star. She's not only versatile in her acting abilities, having done stage, film and television performances, but there's something very special about her that seems to draw viewers in. She knows how to really dive into her roles and become totally immersed in the character. She's believable and it's a pleasure to watch her reveal the inner dimensions of the character that she is playing. She has a gift for acting and at the age of 31, there is still plenty of time for her to continue to grow her crowd of fans and gain fame and fortune in the business. We think that her career bears watching as a rising star.