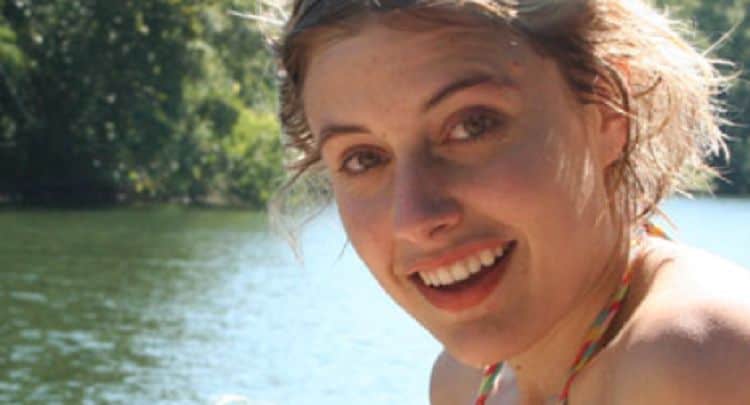 Up and coming director Greta Gerwig may not have the striking face that many people might remember. After all, she's not new to the Hollywood game. Yet many tend to scratch their heads about her name, wondering where they've heard it before. The actress turned director doesn't worry about nuances as such because what matters to her is the art, as rare as that may be in Hollywood these days, and it's absolutely refreshing. Gerwig is taking the industry by the helm and turning it into the angst-ridden teenager that it really is. Sometimes. Other times it produces brilliance only the sun can rival. That's Gerwig, and she ought to be recognized as she walks down the street. It's going to happen soon with the release of her upcoming movie, Lady Bird, and these are five things you ought to know about her before it does.
1. Her first big blockbuster movie was No Strings Attached.
Remember that film about Natalie Portman as the doctor that didn't get any? Gerwig was that friend that shut down everything. Yes. You remember her now. She hadn't done any romantic comedies before, and Gerwig did a terrific job at bringing cutting sarcasm to the otherwise gooey film.
2. She's the queen of Indie, both as an actress and director, and she's got tons of them.
She got her acting start while still in college as part of the "mumblecore" movement–movies that are low in budget and mostly improvised. She's also had six films featured at SXSW. She thinks it's too much, but we think not. We want her to keep them coming, really.
3. There's a controversy surrounding her relationship with Frances, Ha co-creator Noah Baumbach.
Baumbach, who is 16 years her senior, was married to Jennifer Jason Leigh when he first worked with Gerwig in Greenberg in 2009, her first mainstream debut. After Greenberg, Baumbach and Leigh separated, and he kept working with Gerwig. This is when they came up with the idea for Frances, Ha. The two began shooting the movie in 2011 in New York. About a month later, they were dating officially. Baumbach and Gerwig are still together.
4. Gerwig's an English and Philosophy graduate from Barnard College in New York.
She moved to Park Slope shortly after graduating, where she experienced living the way most people would associate a lowly NY life to be: no heat in the apartments, using closets as living spaces, 6 girls cramped in one place, and other of the sorts.
5. Her latest project is actually a semi-autobiography.
Lady Bird is largely based on her upbringing in Sacramento. It touches on subjects of Catholicism, her failing relationship with her mother, and other coming-of-age nuances that only someone like Gerwig can really turn into something real. Lady Bird premiered recently at the Telluride Film Festival and it was received with lots of praise. As young as Gerwig is, we might be looking at the next generation of legendary filmmakers that will change the course of Hollywood.
Save
Tell us what's wrong with this post? How could we improve it? :)
Let us improve this post!