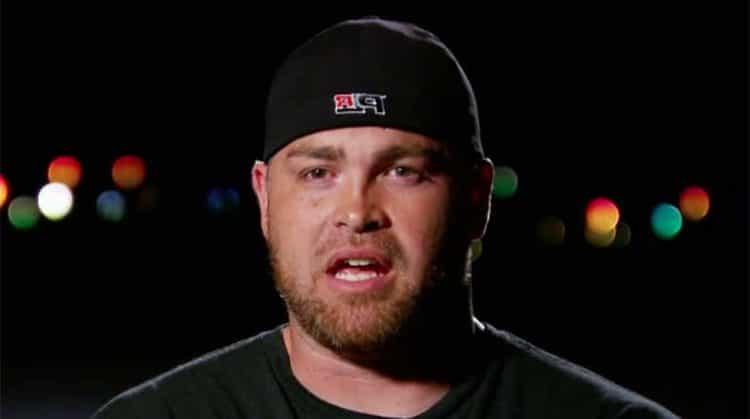 Ryan Martin might be new in the streets, but he isn't new to racing in the 405. He is one of the best racers from the reality TV series known as 'Street Outlaws.' Ryan is also the co-owner of B&R Performance, which is a performance and tuning shop that assisted Jackie Knox, Freakin' Rican, and several others get race ready. The individuals in the 405 have also been racing on the service in front of his shop for a couple of years now, making him part and parcel of the scene. Currently, Ryan races a 2010 5th generation Fireball Camaro SS, which has twin turbos. Ryan Martin is more than ready to prove that he has what it takes to run against the top racers in the 405 regardless of what other racers may feel. Here are 10 things you possibly don't know about Ryan Martin.
1. What does Ryan do aside from racing?
When Ryan Martin is not racing, he is into powerlifting and training. Over the last couple of years, he has denoted that he spends much more time in the gym than he does racing or working on cars. You might not believe this, but it's actually true.
2. He can't live without energy drinks
When asked about one thing he can't live without, Ryan said that he could not do without energy drinks, particularly Monster.
3. He is proud of his kids
Ryan's proudest moment by far has to be when his kids were born. He has two boys named Corbin and Covil.
4. His Net Worth
Ryan Martin is a man full of mysteries. For this reason, his wealth is a thing that is unknown to most people across the world. Although his wealth is unknown, we are more than sure that it is impressive. All in all, automobiles are remarkably expensive items to have interest upon. Aside from his favorite Fireball Camaro, Martin also owns other costly cars as well. To top this off, he is also the co-owner of B&R as seen above, thus making him a wealthy man.
5. Ryan met his wife when he was 18
While Ryan Martin was 18 years old, he used to work at a full-service gas station. This is where he met his wife, Alicia. After seeing this girl coming, he immediately got nervous and from that moment knew that he would have trouble talking to that girl. He clarifies to us that he has been in trouble since that moment.
6. His mother is his hero
Since the day he was born, her mother has always been his hero. The mum raised him and his other sibling by herself and even attended school to become a professional nurse while working full-time and dealing with Ryan's stupidity. Ryan acknowledges that mum is a superhero to him because he saved his life. Ryan thinks that he would have been a much better and obedient kid if he could have seen it then.
7. He is a music fanatic
Ryan Martin literally listens to all types of music. He listens to Johnny Cash, Clutch, Primus, Lil Wayne, Elvis, Hank Jr, George Strait, YO Gotti, Avette Brothers, Old Crow Medicine Show, Slayer, Dr. Dre, among others. As long as the music is loud, Ryan will listen to it.
8. His childhood memory is training horses with his mom
His most memorable and vivid childhood memory is training horses with his mother. Also, he regards working on cars with his dad as another childhood memory worth remembering.
9. He hates being average
Among all fears in the world, Ryan's biggest concern is being average. He says that he pushes himself to be faster, stronger, smarter, bigger, and always works much harder than anyone in the room.
10. He loves movies
Just like most of you, Ryan Martin loves movies as well. Among the many films he has watched, his all-time favorite movie is the Two-Lane Blacktop. The Two-Lane Blacktop was produced in 1971. He loves it because it is a road movie starring singer-songwriter James Taylor and directed by Monte Hellman. The movie is fantastic considering that it was voted as the movie of the year for 1971 by Esquire Magazine.