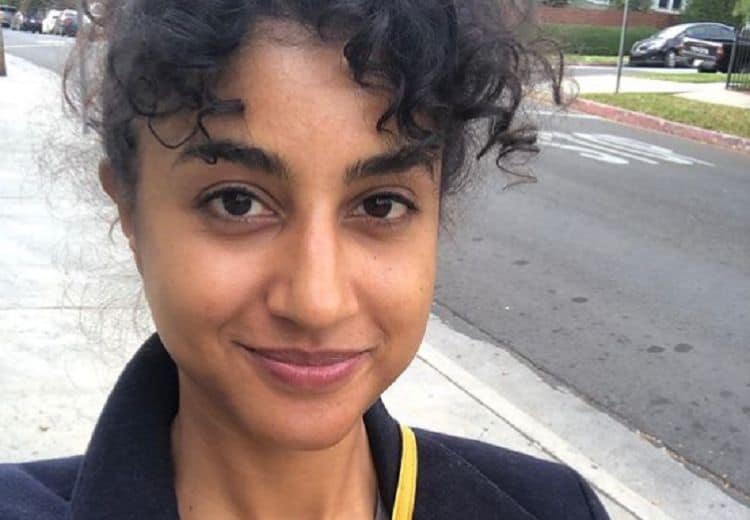 Vella Lovell has only been acting professionally for a little over six years, but in that time she's managed to cover a lot of ground. She already has more than two dozen acting credits and there's no doubt the list is going to keep going in the years to come. Vella's versatility hasn't gone unnoticed by fans, colleagues, and critics although comedic roles have become a bit if a sweet spot for her. Many people will recognize her from her role as Heather Davis in the TV series Crazy Ex-Girlfriend. Recently, she has also been gaining popularity for playing Mikaela Shaw in the new sitcom Mr. Mayor. Keep reading for 10 things you didn't know about Vella Lovell.
1. She Moved Around A Lot As A Child
Even before Vella reached adulthood, she had already moved around more than some people do in their entire lives. During an interview with the Television Academy she said, "My mom was a public school teacher so we moved around. I was born in Riverside, California, then lived in Oakland for two years. We went back down to southern California and moved to southern New Mexico when I was five. Landed in Santa Fe when I was around 11."
2. She Attended Juilliard
Education is something that Vella has always been serious about pursuing. She has a bachelor's degree from New York University and she then went on to study acting at Juilliard. Vella was one of the lucky ones who was able to find work immediately after graduating from Juilliard.
3. She Loves The Outdoors
Vella may be all about lights, camera, action when it's time to work, but in her free time it's the simple things she truly enjoys. She loves spending time outdoors and she has a deep appreciation for nature. Some of her favorite activities include exploring and relaxing by the water.
4. She Wanted To Be A Pianist
Becoming an actress wasn't always what Vella envisioned for herself. In fact, she was on a very different path. Before getting into acting she planned on becoming a concert pianist, however, she eventually lost interest and decided to focus her attention on acting.
5. She Comes From A Very Diverse Background
From the beginning of her career, people have had questions about Vella's ethnicity. While talking to the Television Academy she said, " I'm mixed. I'm black, I'm Jewish, I'm European. I'm a million things. I just got my 23 and Me back about a year ago and I'm just like the world. I think what happens is that if people don't know what ethnicity you are, they're very confused. So, it's been this fascinating thing to navigate this business because people just don't know what story my face is telling."
6. She's Passionate About Social Justice
Vella has worked hard to build a large platform over the years, and she intends to use it to speak out about the things she believes in. She has made it known that is a supporter of the Black Lives Matter Movement and other social justice initiatives. She also isn't shy about sharing her political views and openly shown her support for president elect Joe Biden.
7. She Cares What People Think About Her
Lots of people care about what people think about them, but very few people would be willing to admit that. Vella told The Muse. "I care deeply about what people think about me. I like to people please." She also also shared that this was one of the best parts about playing Heather because it was a freeing experience.
8. She Likes To Travel
On top of moving around a lot in her younger years, Vella has also developed a love for traveling. She's been fortunate enough to visit places across the United States and in other parts of the world. Some of the countries she's visited include England and France.
9. She Has Theater Experience
It goes without saying that on screen roles typically provide more exposure and money than theater work, but there's something about stage work that many actors can't get enough of. Vella has gotten some great theater experience over the years. Most notably, she appeared in the 2019 production of Witch.
10. She's Friends With Her Crazy Ex-Girlfriend Cast Mates
Being at work is all about getting the job done, but it's always nice when you can make some genuine friendships along the way. During her time on Crazy Ex-Girlriend, Vella was lucky to form a connection with her cast mates. While talking to The Muse she said she and the rest of the cast had formed a "weird little family."