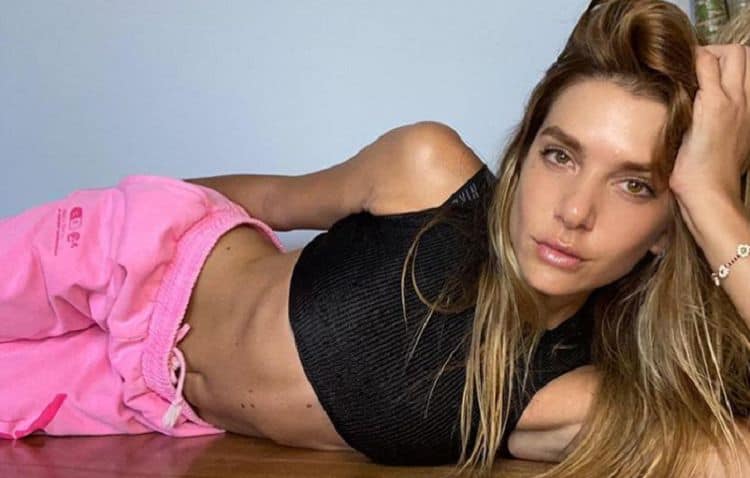 Valentina Ferrer's good looks have gotten her a lot of attention over the years, and her face has even become the muse for the well-known Colombian singer, J. Balvin. She was the star of the music video for his 2017 song, "Sigo Extrañándote". The pair then appeared on the red carpet together in 2019 and people couldn't stop talking. Valentina's affiliation with Balvin is what many people know her first, but the truth is she was going her thing long before he came along. She has had a successful career in the modeling industry and she still has a lot of other great things ahead of her. Keep reading for 10 things you didn't know about Valentina Ferrer.
1. She Was A Pageant Queen
Before starting her modeling career, Valentina's good looks were already working in her favorite. She had a successful pageant career which includes being crowned Miss Argentina in 2014. She then went on to represent Argentina in the Miss Universe pageant in 2014.
2. She Loves To Dance
As a former pageant queen, Valentina knows a thing or two about putting on a good show. Although she hasn't pursued it as a career, she loves to dance and express herself through music. Not only is dance a great way for her to show her creative side, but it's also a way for her to stay active.
3. She Studied Physical Education
Valentina is a natural when it comes to being in front of the camera, but she almost chose a completely different career path. She studied physical education at the University of Córdoba in Spain. During her time there, she worked a variety of odd jobs including being a house painter and a maid. Even though she hasn't put her physical education knowledge to use in the professional world, staying active is still a very big part of her life.
4. She's A Business Owner
It's easy to look at Valentina and write her off as nothing more than a pretty face, but she truly has a lot more to offer than just her looks. She is an entrepreneur who owns a business called Kapowder. According to the business' website, Kapowder is a "highly crafted collection of all natural formulas, that fulfil your wellness and beauty lifestyle."
5. She's An Actress
Being a model has become Valentina's claim to fame, but it's not the only time she has done her thing in front of the camera. She is also an aspiring actress. She has one acting credit for her appearance in the 2019 series Betty es NY. In the series, Valentina played a character of the same name.
6. She's Very Adventurous
Just because Valentina is good looking doesn't mean that she's too dainty to have a good time. She is an adventurous person who isn't afraid to take risks and try new things that get her blood pumping. She loves to do things like go water skiing, hiking, and swimming.
7. She Has Diverse Taste In Music
Music is one of the very few things that can unite people all over the world. If you've ever loved a song in a language that you don't even speak, you know just how powerful music can be. Valentina is a big music fan and she loves to listen to all sorts of artists including 50 Cent, Cardi B, Maino, and of course, J Balvin.
8. She Got Into Modeling By Accident
Sometimes the the things that end up changing your life the most are the things you least expected to happen. That's exactly what happened with Valentina and her modeling career. She ended up falling into modeling by accident after meeting an agent while on a trip with a friend in Miami. After her first job, she realized how much she liked modeling, and she hasn't looked back since.
9. She Loves Being In The Spotlight
For lots of celebrities and influencers, being in the spotlight is just a part of what comes with the territory of doing what they love. We've heard countless stories about famous people who don't really like being famous. Valentina, on the other hand, loves being in the spotlight and she enjoys all of the attention she's been getting and the opportunities she's had to attend all sorts of events.
10. She's A Fashionista
For some people, clothes are simply a necessity. However, for people like Valentina, clothes are a bold form of self expression. Valentina loves fashion and she enjoys getting the opportunity to put different outfits together for herself. Of course, she's also a big fan of high end brands.
Tell us what's wrong with this post? How could we improve it? :)
Let us improve this post!