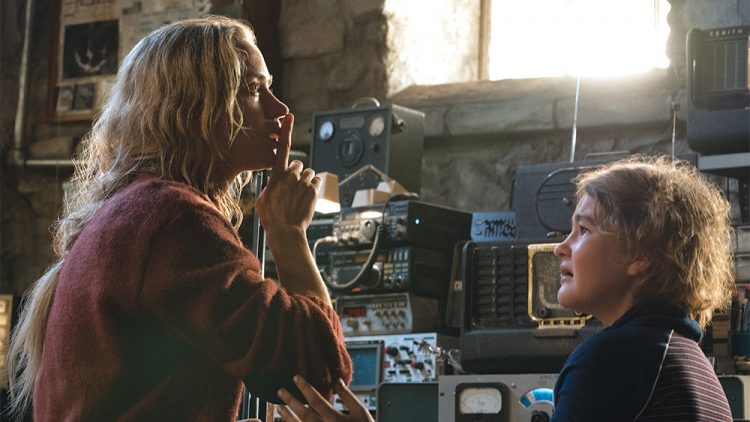 One thing that human beings are always going to want more of is horror, if only because it's entertaining and the act of being scared is, quite honestly, something that allows a lot of people to get their kicks in a weird way that's hard to understand but is still seen to be highly enjoyable. While the rest of 2019 is still rolling out in front of us and the horror genre isn't sitting idly by, some folks are already starting to look towards 2020 to see just what kind of horror they're going to be able to expect moving forward. So far it sounds as though there are plenty of ideas that are going to be enticing for many fans moving into the next year, but some of them might be misses that sneak in around the hits that people are going to enjoy as B movies or as cult classics that will eventually gain some play with a few people. One thing about the horror genre is that filmmakers need to find some way to spice it up by changing things up now and again, otherwise it all becomes the same stale old dance that people have seen in slightly different ways throughout the decades.
Here are some of the movies we're looking forward to in the coming year.
5. World War Z 2
Hugh Armitage of Digital Spy is just one among many that seems to think that this film might not go off as planned, but stranger things have happened. Between production delays and the worrying over budget and whether the actors will come back there's a lot to worry about with this one. But given that Brad Pitt's character said that there's a lot yet to be done it seems that it could easily pull off a sequel in which the undead are still very much in control of the planet. At this point it seems that the swarming technique used by the movie is even more creepy than the fast-moving zombies that have sought to replace the old, shambling things that were once so terrifying.
4. 13 Fanboy
Jeremy Dick of MovieWeb is of the mind that this will be something that fans might like mostly because it does have the benefit of not having been overdone to the point of boredom just yet. This slasher film is going to be taking us beyond the screen of Friday the 13th, in a way, as rabid fanboy decides that he can kill people in a much more convincing fashion than Jason and starts targeting the cast members one by one as he takes them out in bloody fashion. This might seem more like a B movie but in all honesty if it's done right then it could be something kind of special that might get a bit of attention.
3. The Conjuring 3
With all that's happened so far and all that's connected to the the story of the Warren's you might expect that this franchise could go on and on. But there has to be some point at which the story does have to branch off and Annabelle kind of proves it. But the third installment of this tale is no doubt going to get crazier and even more terrifying than a lot of people are really willing to contemplate right now since when it comes to horror movies this one seems as though it's ready ramp up the dial to 11 and then break it off if people dare the filmmakers that much.
2. A Quiet Place 2
While Jon Krasinski's character won't be making it back into the second film it seems that there's a chance that the cast and the setting won't even be the same since if one takes a long hard look at the story there's a great amount of potential that is just waiting to be explored. The worldwide phenomenon that gripped humanity in the first film is a playground that needs to be explored and further investigated and that seems to be what Krasinski will be doing with this next movie since the act of being silent is not one of humanity's strongest traits at times and the manner of how the creatures in the story are dealt with might inspire another movie after this one.
1. Candyman
Jordan Peele did take a lot of heat from stating that he'd never cast a white person as a lead in his movies but quite honestly that's not a huge deal since in HIS movie it's HIS choice. If there's any question of how white folks in Candyman are depicted it's safe to say that they're usually anything from arrogant and well-meaning to foolish and unbelieving. Peele does in fact put this to the test and he has been shown to depict white folks in a very harsh light at times, but Candyman is the kind of film where everyone seems fit to get it at some point since the killer is anything but picky when it comes to his victims.
Once 2019 is close to over you know people are going to start buzzing about the movies to come in 2020.