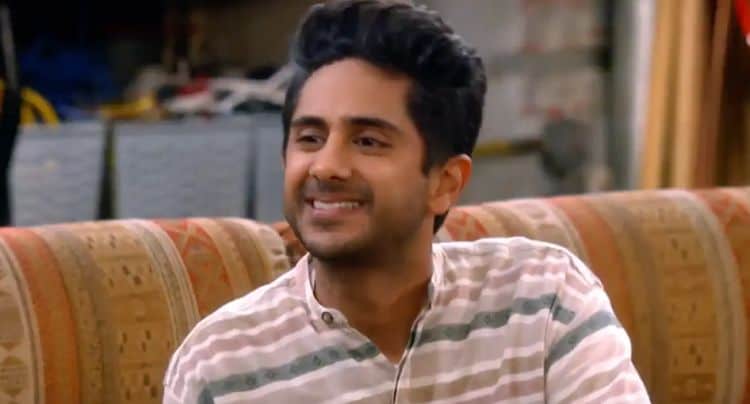 As the pandemic continues to impact people all over the world, most people are still looking for something lighthearted to watch when they're in front of the TV. CBS' new sitcom, United States of Al, aims to fill that void. Starring Adhir Kalyan as the show's title character, the series follows Al, who works as an interpreter, and his friend, Riley. Al had previously assisted Riley while he was in the military. Both men run into some challenges as they try to adjust to life back in the civilian world and viewers are taken along for the ride. Although the show has only aired a couple of episodes so far, it's already gotten lots of responses. Here are 10 things you didn't know about United States of Al.
1. The Series Was Created By Chuck Lorre
Throughout his career, Chuck Lorre has become one of the most well-known writers, directors, and producers of his time. He has given us shows like Two and a Half Men, Young Sheldon, and The Big Bang Theory. United States of Al is yet another that can be added to the list.
2. Chuck Lorre's Daughter Directed An Episode
Chuck isn't the only member of the Lorre family who has put in work with United States of Al. His daughter, Nikki, directed the first episode of the series. Nikki has been in the industry for more than a decade and has written and directed for some of her father's other shows including Young Sheldon and The Big Bang Theory.
3. The Show Was Filmed In California
United States of Al is set on Ohio, but that isn't where filming takes place. As you may have been able to guess by the way the show looks, it actually takes place on a set. The show was filmed at Warner Brothers Studios in Burbank, CA. This is also where many of Chuck Lorre's other shows were/are filmed.
4. The Show Has Gotten Backlash For The Portrayal Of The Main Character
Although the idea behind United States of Al was to promote diversity, many viewers aren't receiving it that way. For starters, lots of people don't appreciate how an Afghan/Muslim character is being played by an actor who is neither Afghan nor Muslim. Adhir Kalyan, who plays Al, is an Indian South African. Although we don't know the details of his religious beliefs we know he isn't a Muslim. On top of that, many feel like the character is one-dimensional and simply perpetuates age-old stereotypes.
5. The Cast Doesn't Feature Any Big Names
While it's true that everyone on the cast of United States of Al is very talented, most people probably won't recognize any of the names. That's because even though the cast members aren't newcomers, United States of Al is the first major role for many of them. Hopefully, it will also open the door for more opportunities in the future.
6. Al Isn't The Main Character's Real Name
Despite the show being called United States of Al, the character's full first name is actually Awalmir. Like many people with names that aren't common in the United States, Al uses a nickname that's easier for people to pronounce. This is another aspect of the show that has rubbed many people the wrong way because Al seems to laugh it off when people mispronounce his name.
7. Four Episodes Were Released Early For Review
The first episode of United States of Al aired on CBS on April 1, 2021. However, the first four episodes were available to reviewers before that. This allowed them to create content on the show before its release. While this can be a good thing, it also led to early rumblings about the show's shortcomings.
8. Show Extras Are Available On The CBS Website
In 2021, it's very common for people to want additional content regarding the shows they like. Fortunately for those who love United States of Al, the show has a page on the CBS website where show extras are available. The pilot episode of the show is also available to be streamed on the site.
9. There's No Word On Season 2
As of yet, there hasn't been an announcement regarding renewal for the second season. Since it's still so early on, this isn't really a red flag. That being said, however, the backlash the show has gotten could result in it being canceled after just one season since there's a good chance it will affect the show's ratings.
10. The Show Has Its Own Social Media Profiles
United States of Al fans will be happy to know that the show has accounts on Instagram and Facebook. The show's social media content mostly consists of pictures and images directly from episodes, but they can be a great place to check for news and updates. At the moment, each page only has about 1,300 followers.