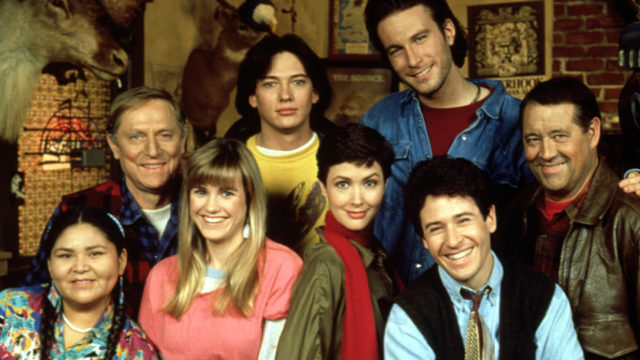 Although it only lasted for five seasons, the comedy-drama television series was a fairly successful and highly liked show. It even received over 50 award nominations. The show was about NYC physician who just graduated and got a job to practice medicine at Alaska to repay the state for his medical education. However, he ended up somewhere he didn't want to be, a smaller town that had no practitioner before he got there. If you liked Northern Exposure then, we have a few shows to recommend that you might be interested in. All these shows either have similar themes or plot lines.
Gilmore Girls (2000)
This show was another huge success, and it's similar to Northern Exposure in terms of location and plot. Gilmore Girls happened in a small town in Connecticut and it had all the small town charm that Northern Exposure had as well. There are also a lot of similar themes when it comes to social relationships, love and romance, and life in the late twenties or early thirties. The language also has some similarities as far as the witty and clever talk.
Nurse Jackie (2009)
Edie Falco starred in this comedy-drama about a medical journey as well. The only difference between this show and Northern Exposure is the location. While Nurse Jackie may have been located in New York City, it had all the same elements that Northern Exposure had. It dealt with relationships, work-related drama and scenarios, and plenty of laughs along the way. It helps that the lead character in Northern Exposure graduated from NY; at least there are some ties there as well.
Doogie Howser, M.D. (1989)
If you're looking for more of a medical feel, you can't go wrong with Doogie Howser. Even though Doogie was a genius, he fought throughout his career to fit in because of his age. This is something that Dr. Joel Fleischman from Northern Exposure struggled with as well. While Doogie might have more medical lingo in the shows, you can still feel the dynamic of a small community within the group of doctors and medical personnel he had to deal with on a daily basis.
Men in Trees (2006)
This short-lived comedy-drama is probably one of the shows that will give you the most Alaskan feeling out of all these choices. If you just couldn't get enough of Alaska from Northern Exposure, then this show is the best choice for you. Located in another small town in Alaska, Men in Trees pretty much shows another version of how small town living is like over there. It's very similar to Northern Exposure in a sense that it's got the same themes of relationships and work all tied in together.
Due South (1994)
You may think it isn't close enough to Northern Exposure and this Canadian series may be about crime, but the comedy is there and is very similar to the dry comedy of Northern Exposure. It's all about the Chicago Police, similar trades as far as serving the community is concerned. Due South is simply similar to Northern Exposure when it comes to the type of comedy it deals.