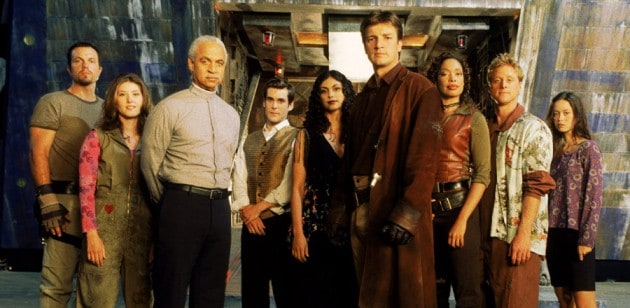 This week, Alan Tudyk and Nathan Fillion teamed up to raise funds for an IndieGoGo campaign. The idea is Tudyk's, and he wants to make a web series called "Con Man" about an actor from a "killed too soon" sci-fi TV show where he piloted a ship, and Nathan Fillion plays the actor who played the captain.
Naturally, since these are Firefly actors and this is essentially a concept that marries Firefly itself with Galaxy Quest, it struck a chord with fans. Tudyk was asking for $425,000 to fund the first batch of episodes, and by the end of the day he'd tripled that with $1.2M in donations.
This is, of course, no surprise. You only had to watch the intro video (which also co-starred Seth Green, Gina Torres, Felicia Day, and James Gunn, who are all involved with the project) to know that it would be funded.
Why? Because Firefly, and all those associated with it, will always have a place in fans' hearts. Not only that, but the actors have cultivated lifelong fans because of a singular role, and I see this happen in TV all the time, with me personally as well.
What I'm speaking of is the concept of mentally "adopting" a TV cast. Here's what I mean: say you grew up watching The O.C. in your formative years. You formed a bond with Ryan, Seth, Marissa, and Summer, and all the other supporting characters of that show. The show came and went, but those characters, and actors, stuck with you.
In the years that followed, you silently cheer when you find these actors getting other roles. Adam Brody was in the excellent Thank You for Smoking. Rachel Bilson has a found success as the lead of The CW's Hart of Dixie. Ben McKenzie did great in Southland, and is now Jim Gordon on Gotham.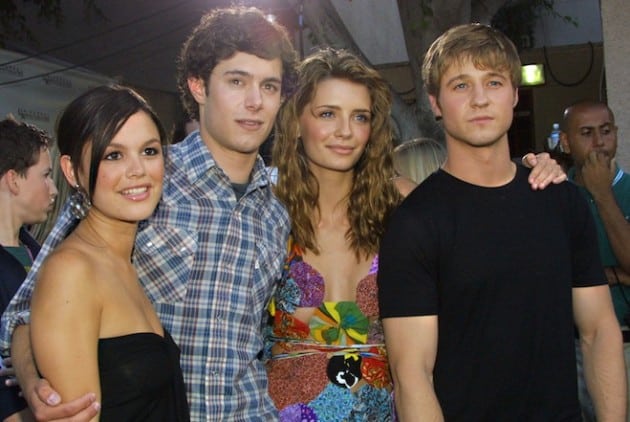 Even though we have no real connection to these actors, because we got in on the "ground floor" of their careers, we feel attached to them and their success. We feel that by being one of their early viewers, we somehow are a part of the reason their talents got the recognition they deserved.
The O.C. not your thing? We have a lot of shows like this. Firefly is the obvious one, as I've mentioned, and worlds collided when that show's Morena Baccarin was now introduced as a love interest to McKenzie's Jim Gordon on Gotham. Even if the show has its problems, the fanboy in me couldn't help but delight in that pairing. And it makes everyone happy to know that Nathan Fillion has hit it big with ABC's Castle.
I have a lot of shows like this. Friday Night Lights made be excited to see Landry show up in Breaking Bad in the most unlikely of casting turns. Arrested Development made me more interested in any project that any of the actors were involved with after that, and all of them have gone on to have great careers.
Sometimes the opposite true. Sometimes you can follow a show for years and then be somewhat disappointed when the careers of the actors involved don't pan out afterward. I'd use Smallville as an example of this phenomenon, as most of the major players of that show didn't go on to land any roles that I'd describe as terribly significant, the possible exception being Kristin Kreuk landing the lead of The CW's Beauty and the Beast, but that's probably a stretch. Still, whenever they do crop in pop culture for any reason, that affinity is still there.
As for modern shows which can produce this kind of future warmth toward their casts? That will vary from person to person, but I feel like we've witnessed the birth of some significant careers between Arrow and The Flash in recent years, and ten years from now, we might be talking about how the now uber-famous Caity Lotz or Grant Gustin got their start on The CW. You could say the same for The Walking Dead, as that took a group of relative unknowns and is already turning them into worldwide superstars. And I think we already have an attachment to actors from recently killed shows like Sons of Anarchy's Charlie Hunnam (who I was already a fan of since Undeclared) or Breaking Bad's Aaron Paul, who we're all hoping finds himself in a Star Wars movie at some point.
Who are your adopted casts, and what have you been excited to see them do?
[Photos via FOX]