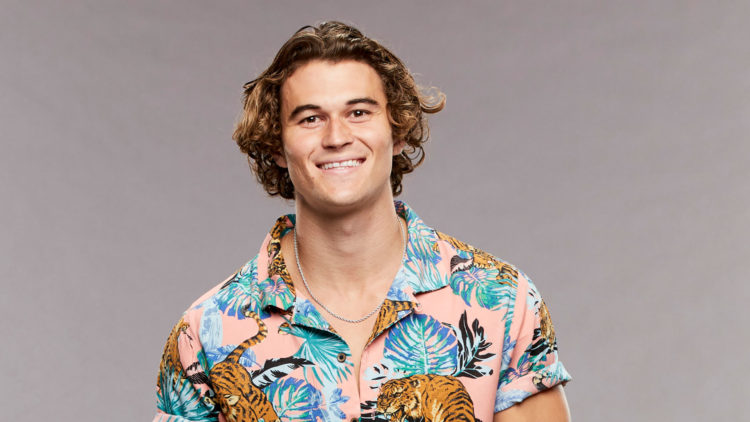 Any time a person enters the Big Brother house, their goal is to make it all the way to the end and win $500,000. Although Travis Long has a solid strategy and he thought his chances were pretty good, his time in the house was ultimately cut short. Even though his dream of winning is going to come true, Travis is still thankful to have had such a cool experience. On top of that, he was able to form some genuine connections during his time in the Big Brother house and some of those bonds may end up lasting a lifetime. Who knows, this opportunity could even end up opening more doors for him in the future. Keep reading to learn 10 things you didn't know about Travis Long.
1. He Grew Up In Costa Rica
Travis is originally from the Houston, TX area but he spent some time living in Costa Rica when he was younger. While there he enjoyed playing soccer and learned how to speak Spanish. It's unclear how long he lived there or what brought him there in the first place. These days, he is living in Hawaii.
2. He's An Author
Travis is truly a Jack of al trades, and writing is one of the things he likes to do. Travis wrote a book called The Mysterious Pink Van which was released in 2018. According to the book's description, "The Mysterious Pink Van is a humorous children's book that playfully engages kids in the serious matter of stranger danger, creating a light-hearted platform for you to transition into a serious talk with your child about their safety. Each picture in the book was created by a different submitted drawing from elementary age students that were taught about abduction safety." We don't know if he has plans to write any more books in the future.
3. He Spends A Lot Of Time Outdoors
Hawaii is well known for its warm weather and beautiful beaches, and Travis likes to take advantage of both of those things. He loves being outside and he spends a lot of time at the beach swimming and surfing. He also enjoys going on hikes and simply enjoying the natural beauty of his surroundings.
4. He's An Entrepreneur
Travis is a pretty laid-back guy, but he also knows when to get serious. In his bio for The Bachelor, Travis shared that he has "started multiple businesses since high school and have been sued by massive titans of industry." He didn't provide the names of any of his businesses or any details on why he's been sued.
5. He Has A Girlfriend
Since Travis' time on Big Brother was cut short, we didn't get to know as much about him as we will about the people who are still on the show. However, from his Instagram posts, it appears that he's in a relationship with a woman named Katie Casey. That said, the two haven't posted a picture together in a while so there's a chance they may have gone their separate ways.
6. He Loves To Travel
In addition to having lived in Costa Rica as well as different parts of the United States, Travis also enjoys traveling. He has been fortunate that he's gotten the chance to visit lots of cool places over the years. Since he's always down for a good adventure, he'll probably be adding even more places to the list in the years to come.
7. He's All About Good Vibes
Staying positive is one of those things that's usually a lot easier said than done, but Travis is really about that life. He does his best to keep an optimistic outlook on life and he tends to spread this energy to all of the people that he comes in contact with. Even when things don't go his way, he's always looking for the bright side.
8. He Loves Working Out
Staying in good shape allows Travis to continue doing all of the things he enjoys. Working out is a part of his regular routine and he loves getting a good sweat in. When asked if there was anything he wished he could bring into the Big Brother house, he told CBS, "A full size gym because I go absolutely bonkers being unable to get a good workout and run in every day."
9. He's A Movie Buff
Even though Travis likes to spend a lot of time outdoors exploring, he also doesn't mind curling up on the couch and having a movie night. We know that Travis loves watching movies but unfortunately, we couldn't find any information on the kinds of movies he enjoys the most.
10. Big Brother Is His Only TV Experience
Big Brother was Travis introduction into the entertainment industry and it was the opportunity of a lifetime. Obviously, he would've loved to be on the show longer, but just making it to the cast is a huge accomplishment. Maybe other reality TV opportunities will open up for him in the future.
Tell us what's wrong with this post? How could we improve it? :)
Let us improve this post!