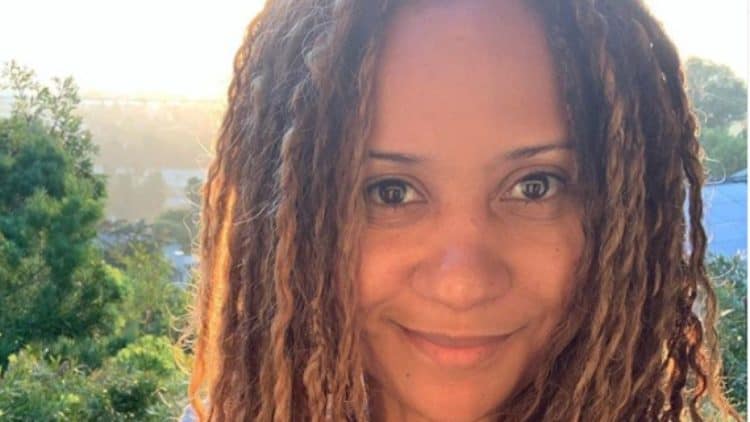 Tracie Thoms is the kind of actress you'll definitely recognize even if you don't know her by name. She has had a very successful career that has included the stage, the small screen, and the big screen. Over the years she has become best-known for her role in the Broadway production of Rent and the TV series, Cold Case. Thomas has also been getting a lot of attention for one of her latest roles in the FOX series 9-1-1. Throughout her career, she has shown time and time again that she's capable of playing any role that comes her way. Her versatility and natural talent are two of the reasons why we'll continue to see a lot more of her in the years to come. Keep reading to learn 10 things you didn't know about Tracie Thoms.
1. She's A Howard Alum
Tracie was born and raised in the Baltimore area and she decided to stay close to home for college. HBCU grads everywhere will be proud to know that she is an alumna of the prestigious Howard University in Washington D.C. She then went on to study at Juilliard.
2. Her Dad Works In Entertainment
She may be the only actor in the family, Tracie isn't the only person in the Thoms family who has found her calling in the entertainment industry. Her father Donald was a VP at Discovery Studios for almost a decade. He was also the VP of programming at PBS for several years.
3. She's A Private Person
Most of us are used to knowing way too many personal details about actors and other entertainers. But even after all of these years working in the industry, Tracie has never been one to get caught up in telling her business to the world. She is a relatively private person who likes to keep all of the focus on her professional life.
4. She Fell In Love With Acting As A Child
Tracie developed an interest in acting when she was still in elementary school. She told Master Chat Mag, "Back when I was a kid there was Jr. Star Search. I used to watch it and for some reason I really wanted to be on Jr. Star Search…There was the acting portion and I was like, "I think that I could do that—play pretend!" So I said, "Mom and Dad, I want to take acting classes." They said, "Okay." I started taking acting classes when I was about nine or ten and I just loved it. I had a lot of fun with it." It wasn't until college, however, that she began to think of acting as something she could do at a professional level.
5. She Isn't Afraid To Get Political
Speaking up for the things you believe in is always easier said than done, but Tracie has never been hesitant to use her platform to support the causes she is passionate about. She has been very clear about her political stance and she has also shown her support for social justice initiatives such as LGBT rights and the fight to end racism.
6. She Has Almost 100 On Screen Acting Credits
Even some of Tracie's biggest fans may not realize just how prolific her career has been. To date, she has earned 90 acting credits and that doesn't include the work she's done on the stage. When it's all said and done, it wouldn't be surprising if Tracie's resume had well over 100 appearances.
7. She Once Got Starstruck When Seeing Kiefer Sutherland
Just because Tracie is a star herself doesn't mean she can't get excited when she sees other stars. During an interview with Chattify, she shared a story about how she found herself starstruck after running into Kiefer Sutherland. She said, "One of my biggest starstruck situations was that I saw Kiefer Sutherland at a hotdog stand in New York on 46th street. It was before Wonderfalls. He was standing there and I couldn't breathe. I was walking to the subway and then suddenly I was walking toward him. I was walking at him." Tracie, however, was determined not to let her nerves get the best of her. She continued, "I said, "Hi! I just have to tell you you're amazing." He said, "Bless your heart. You have a great day.' I was a complete dork."
8. She Was In The Devil Wears Prada
Most of Tracie's on screen work has been focused on the small screen, but she's had some cool movie roles, too. She was in the 2006 film The Devil Wears Prada in which she played Lily. The movie was only her third film role and it helped get her face in front of an international audience.
9. She Encourages Aspiring Actors Not To Let Anything Stop Them
If there's anyone who knows about the ups and downs of making it as an actress, it's Tracie. Despite the challenges she's had to deal with, she's always found a way to push forward. She encourages anyone who is hoping to have a career as an actor to never give up.
10. Theater Is Her First Love
Many actors have expressed that there's something special about being on stage, and Tracie would agree. Although the screen has been very good to her, Tracie has made it clear that theater will always be her first love. It wouldn't be surprising if she returned to the stage to do a lot more projects in the future.