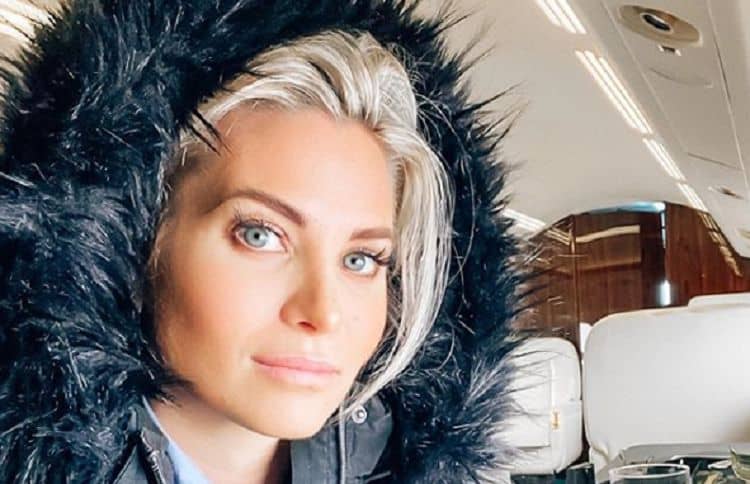 Actress Sonia Rockwell is known for her role as Trixie in season two of the popular ABC series "Scandal." You may also remember her from "Drop Dead Diva" (2012) and her appearances in "90210," "How I Met Your Mother" or "Two and a half Men." She's a familiar face who has made quite a few guest appearances in addition to some recurrent roles in television as well as her work in film. Her acting career has been fairly short, but the performances have been good and she's got a memorable face and personality as well. She's a very interesting person and we've discovered five things about her that you probably didn't know.
1. She was an athlete prior to acting
Many fans don't know that Sonya has an impressive history as an athlete. Prior to her move to Hollywood, who participated in springboard diving. This wasn't the only sport that she was fond of. Rockwell also played fast pitch softball. Her team won the state championship so we can say that she was the member of a winning team before she decided to change the direction of her career.
2. Sonia enjoys her privacy
Sonia Rockwell plays her personal cards a little close to the vest. We know that she was previously in a relationship with Trevor Donovan from 2006 to 2009, but the couple when their separate ways. Her dating life is a bit of a mystery because she isn't the type to seek publicity unless it pertains to her acting career. She was also in a short term relationship with Drew Gallagher in 2010, but she's not sharing anything beyond that at this time. As far as we know, she is currently single, unless she's keeping it under wraps.
3. She hails from Alaska
This is a fair distance from Hollywood and the culture is definitely different, but she made the journey for the sake of her career. Sonia Rockwell was born on July 30, 1978 in Anchorage, Alaska. Her birth name was Sonia McCullum and she went by the nickname "Sunny." As far as we know, she didn't know the governor Sarah Palin, but she did manage to make some great connections with the right people in Hollywood. The actress was actually raised in Seattle, Washington.
4. She started her acting career young, but didn't have professional acting in mind
By the time that Sonia was 16 years old, she had started making annual trips to Hollywood. She became interested in acting while she was still attending school in Seattle. Her parents would drop her off early in the mornings where she would rehearse for plays, then go off to her sports practice. She enjoyed acting but wasn't considering it as a career, for Sonia, it was just a lot of fun. It wasn't until she reached her adult years that she realized she could do something she truly enjoyed and get paid for it as well.
5. Rockwell's role model is her mother
This is a question that some people answer with a famous figure in history or other celebrity personality, but not Sonia. She describes her mom as her "ultimate role model." She cites the traits that she finds most admirable in her mother as being tender, understanding , generous, compassionate and beautiful, but she adds that the list extends far beyond this. She has the most respect and love for her mother, above any other person in the world.