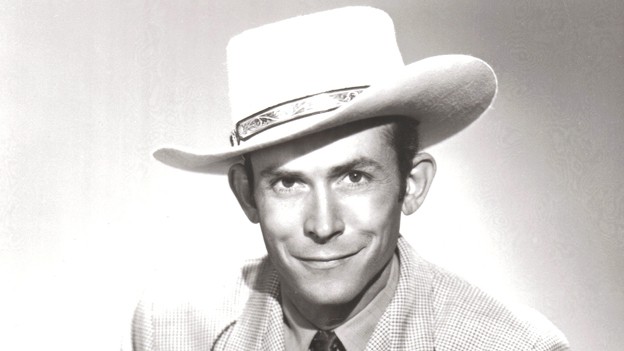 Hank Williams Sr. is one of the most legendary and well-respected songwriters of any time and his music has carried over throughout the generations until the current era. His voice has still been widely used in many productions and has been immortalized in many ways. During his time he was a true student of the music and was so widely known at one point that you couldn't go anywhere without hearing his name at least once. One of the most notable legends about him has to do with how he was given his first guitar. His mother claimed that she bought it with her own money while neighbors and friends claimed that they gave it to him.
Here's a few clips showing how his music has continued to influence our entertainment culture today.
5. Dutch-I'm So Lonesome I Could Cry
No one really thought of Dutch as much of a movie. It didn't appeal to a big number of fans and really the only draw for the film was that Ed O'Neill was in it. However, the film is a lot better than a lot of people seem to think since it deals with a very real world issue and does so in a very comical light that shows that O'Neill can in fact act outside of the role of Al Bundy.
4. Orange Is The New Black-I Saw The Light
Hank Williams isn't exactly the type of song you'd expect to hear on OITNB, but during their Christmas pageant it comes off as one of the only really unifying songs that brings the women together if only for a moment. Granted, that moment is usually there and gone in this show but it's interesting to think that it's even possible with so many different personalities in one spot.
3. Cars-My Heart Would Know
Hank Williams' songs have found their way into a lot of different shows and films, as his unique sound is something that people can't seem to get enough of and stands as one of the more popular genres to hear in certain movies. In Cars his music comes on when McQueen is for better or worse stuck in Radiator Springs, where he eventually has to learn what it's like to actually be decent to others.
2. The Life and Times of Tim-I'll Never Get Out of This World Alive
Animation is nothing new when it comes to incorporating Hank Williams' songs, even when it's not his voice singing. Many renditions have been done involving his music and most of them have been pretty well executed like this one. The cartoon is a bit odd but at the very least it has a nice intro. Aside from that it's the kind of show that's gained more of a cult following than anything.
1. Shawshank Redemption-Lovesick Blues
Haywood singing Hank Williams is kind of funny really since he can't sing to start with. It's an impressive scene in the movie though since it shows how far Andy is willing to go to get what he thinks that the prisoners need. The Shawshank Redemption is the kind of film that spawns legends and creates the kind of storytelling that inspires others to do something equally as great.
Hank Williams was indeed a visionary and it still shows through today.
Save