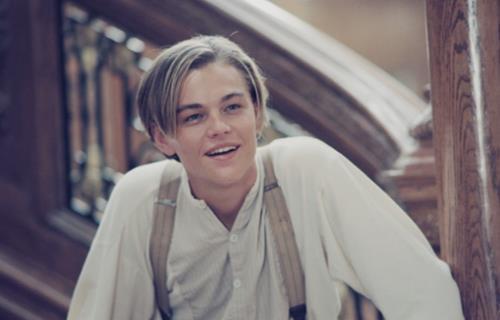 This guy making an Indian classical cover of a famous movie score, namely the Titanic, is in fact an homage and a mark of respect for those dedicated musicians that went down with the ship in 1912 and never once stopped playing. While I'm not too certain I would call them heroes, I would however call them true practitioners of the art and dedicated gentlemen of no small repute. I'll be honest, I have no time for heroes, though I value and respect those that cling to their ideals and their own sense of right and wrong in times of great peril and of peace. This is the feeling that music brings, to calm and to excite in equal measures and to touch the soul in ways that might not otherwise be possible.
The segue into the bawdy tavern song that thrums throughout the real party going on belowdecks is a nice touch that follows the initial tribute and brings a smile to my face since the essence of music is there. It's not a mathematical equation to many but it is a very strong feeling that there is something within the notes and the rhythm that can alleviate the human soul of its burdens and carry them to a place as of yet unknown to our waking eyes. I honestly had to stop typing for a moment and just enjoy the music for a few beats in order to calm myself.
Tushar Lall is without a doubt one of the greatest sounds I've heard in a long time. At one point the bawdy tune moves into the classical song once more and the two meld into a harmony that is simply unreal. Having listened to Indian music before on several occasions it was an absolute delight to listen once again to the very distinctive instruments that produce sounds unlike many other implements and can convince a person that they are hearing something utterly unique and ground-breaking in its design.
Lall has obviously been well-schooled in music and producing what to the ear of many people would sound like something heavenly as well as masterful enough to headline any symphony worth listening to. That's not an exaggeration, I've been to a few different shows in my time, professional and otherwise, and this has essentially topped them all. While his sound might be different in a concert hall versus on YouTube I still feel confident in saying that it would be a privilege to listen to him in person.
Back to the men that played while the Titanic went down however. I understand why they would keep playing in more than one regard. The ship was breaking apart around them, it was sinking quicker than anyone had imagined possible, and they had a choice. Run, or keep playing. Run and there would a narrow chance that you might live to see the inside of a lifeboat, stay, and you would die. But you would perish doing something you love. Thinking that their music would calm a ship filled with scurrying individuals attempting to save themselves is, I apologize, rather naive. But still, I credit them fully with staying until the last note was played out.